Events in the Toms River NJ Area





---------------------------------------------


Submit an Event to Toms River Online

Featured Events:

The Annual Columbus Day Parade & Italian Festival takes place Oct. 8th - Oct. 10th. Festival located on Grant Ave., Seaside Heights. The Comlumbus Day Parade starts at 1pm on Sunday, Oct. 10th on the Boulevard.


NOTE: POSTPONED DUE TO WEATHER. The Parade will take place on Sunday, Oct. 17th at 1pm.



The Harvest Arts Festival happens Saturday, October 16th, from 11am to 5pm along Washington Street in Downtown Toms River. This Fall Festival by the Downtown Toms River Business Improvement District, features food trucks, merchandise & handcraft vendors, a beer & wine garden, and local artists displaying & selling their works as part of a juried art show. There will be FREE pumpkin painting for the kids. Live entertainment from local bands throughout the day (The Music Academy, Friend Zone Band & The Blues Collar Band). Local businesses, restaurants, the brewery and the distillery will be also be open on the street as well. The scarecrows will be on display waiting for your vote. FREE Admission & FREE Parking.

Toms River Vol. Fire Co. No 1 presents the 82nd HALLOWEEN PARADE - Downtown Toms River, Saturday, October 30, 2021 (Rain date is Monday Nov. 1). The Parade Steps off at 7pm sharp on Main Street at Highland Parkway. Marchers proceed down Main St. and turn on to Washington Street. This year's Grand Marshall is "The American Patriot."

The 2021 Ocean County Veterans Day Parade will be held on Veterans Day, Thursday, November 11th in downtown Toms River. The parade begins at 9:45am at the Toms River Shopping Center on Route 37, proceeding south on Main Street (Route 166) and then east onto Washington Street. The parade will feature numerous military vehicles, elected officials, civic groups, first responders, local high school marching bands and a showcase of vintage cars.

The Downtown Night Out has returned to Downtown. Enjoy dinner every Friday & Saturday evening, 5pm-10pm on Washington Street, Downtown Toms River. Restaurants throughout town are open for dining and a section of the street is closed for outdoor seating. The local brewery and distillery add extra excitement to the Night Out. Please call restaurants for reservations - see the list of participating restaurants (check back for updates). Everyone is asked to adhere to all social distancing guidelines.

The Downtown Toms River Farmers' Market happens every Wednesday, now through the fall. The Market is in the parking lot of The New Life Church at 700 Main Street, Downtown Toms River. Hours: 10am to 4pm (rain or shine). Produce, flowers, wine, spices, bread, chocolate and more.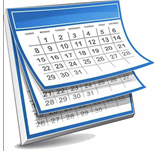 SEE THE EVENT CALENDAR

-------------------------------------------

Local Organizations & Non-Profit Announcements and Events

ALSO ---See our list of "Things to Do in the Toms River Area"

PARKING IN DOWNTOWN TOMS RIVER

See Ocean County NJ Events





Toms River has many great Events - The Annual Halloween Parade, the Wooden Boat Festival, Chili Fest, Ice Cream Festival, Harvest Fest, and many more.




------------------------------------------------------

External links on Toms River Online are made available to visitors for informational purposes. Toms River Online is not responsible for any consequences resulting from visiting (clicking on) external links.