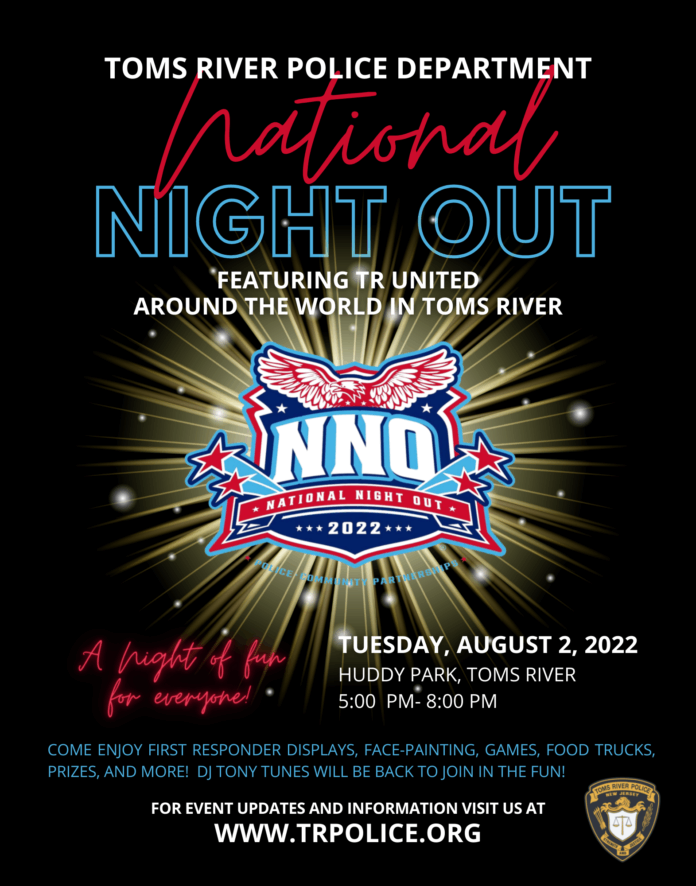 TOMS RIVER – The Toms River Police Department is excited to be participating in National Night Out once again! National Night Out will take place on August 2 from 5 to 8 p.m. at Huddy Park.
National Night Out is a great community event that gives us the opportunity to spend quality time with the residents we serve.
It will be a night to celebrate our community, family, and friends. There will be lots of first responder displays, face-painting, games, food trucks, prizes, and more! DJ Tony Tunes will be back to join in the fun!
The event is free to attend, prizes while supplies last.