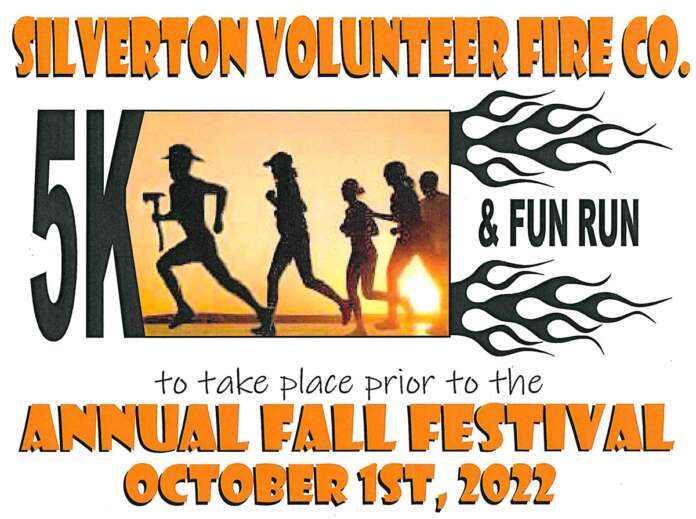 TOMS RIVER – The Silverton Volunteer Fire Company will host a 5K and Fun Run that will take place before the Fall Festival on October 1.
The fall festival includes music, vendors, kids rides, food, refreshments, games, raffles, antique fire trucks, and demonstrations for fire, extrication, Toms River Police Motorcycle Unit and K9.
The 1-mile Fun Run costs $25 and includes a T-shirt. For $35, you also get a fire company mug and an all you can drink wristband (if you're 21+). The 5K costs $45 for just a shirt, and $55 for a shirt, mug and all you can drink wristband.
The schedule is as follows:
8 a.m.: run registration
9:30 a.m.: fun run begins
10 a.m.: 5K begins
11 a.m. – 6 p.m.: fall festival
  To register, visit RaceForum.com/Silverton