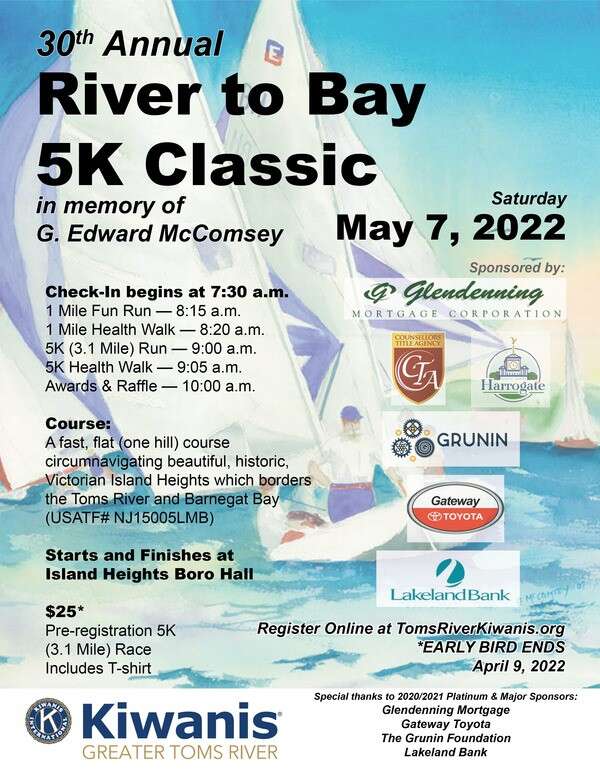 TOMS RIVER – Join on May 7 for the 30th Annual River to Bay 5K Classic, presented by the Kiwanis Club of Greater Toms River, returning in person to its beautiful Island Heights course.
  Sign up and details are available at: runsignup.com/Race/NJ/IslandHeights/RivertoBay5K.
This year's race is dedicated to the memory of Kiwanian Ed McComsey, founder of the River to Bay 5K, who passed away in December 2021.
  All proceeds benefit local youth and charitable organizations. Visit their website at tomsriverkiwanis.org and click the History tab to see some of the organizations we support.