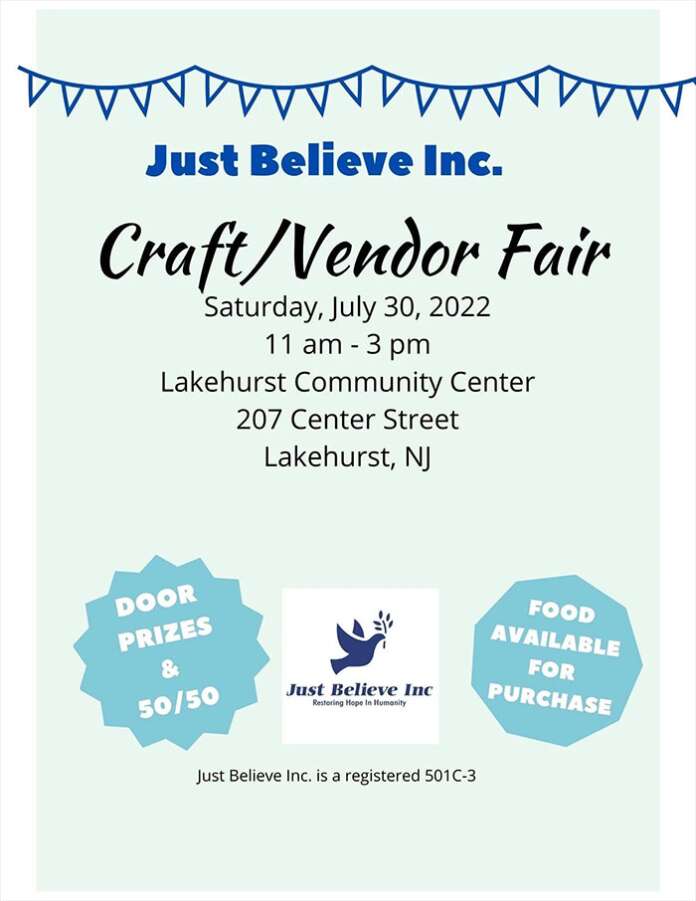 TOMS RIVER – Just Believe Inc. is looking for crafters/vendors for their Annual Craft Fair. Monies raised helps to support the homeless and disenfranchised community in Ocean County.
They will have a 50/50, door prizes and small gift auction. The Craft Fair will be held on July 30 from 11 a.m. to 3 p.m. at the Lakehurst Community Center, 207 Center Street, Lakehurst. Fees are $25 for space inside and $20 and space outside.
  For more information, contact Linda McCarthy at fundraising@justbelievinginc.org or 732-569-0643.