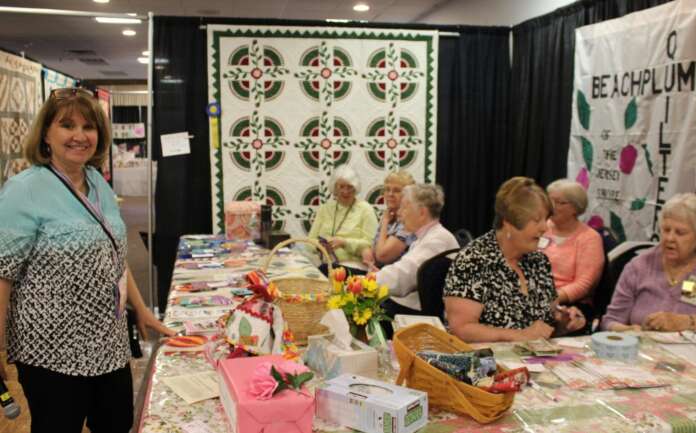 TOMS RIVER – Beachplum Quilters of the Jersey Shore presents Quilts In Full Bloom 2022 Quilt Show & Sale on April 2 from 10 a.m. to 5 p.m. and April 3 from 11 a.m. to 4 p.m. at the Toms River Elks Lodge #1875, 600 Washington Street in Toms River.
The event includes appraisals, vendors, demos, country store, baskets, door prizes and raffle quilts. Admission is $8. (Children-free) Free parking; cafe open for lunch.
  For more information, email beachplumquilters@gmail.com or visit BeachplumQuilters.org. Bring this ad for $1 off admission.