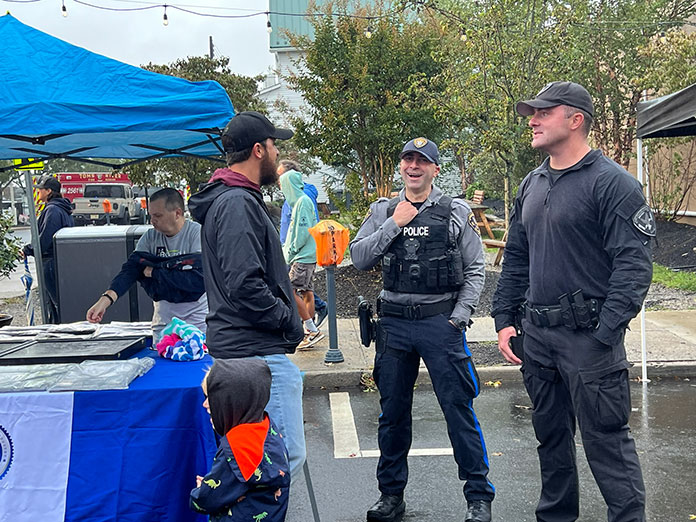 TOMS RIVER – Despite the threat of a washout, even intermittent downpours couldn't dampen the spirits of those who came out to support the local police department's bulletproof vest fundraiser.
The Vest-a-Cop event, sponsored by the Toms River PBA and Police Department, was held on Washington Street in the downtown area. While crowds were smaller than in years past, the fundraiser was still a success.
"Our community showed up and we're so grateful for them," said Jillian Messina, Media Relations Specialist for the Toms River Police Department. "The restaurants were packed with people and many just came to buy shirts."
Messina added that a many stopped at the event with a single purpose – to drop off checks and show their support.
"We've had a number of people entirely fund vests on their own," Messina shared. "It's amazing how many people want to help make sure our officers are safe."
  Bulletproof vests range from $1,000 to $1,500 and are only guaranteed to last for five years. The Kevlar material starts to wear off and they need to be replaced to ensure their effectiveness.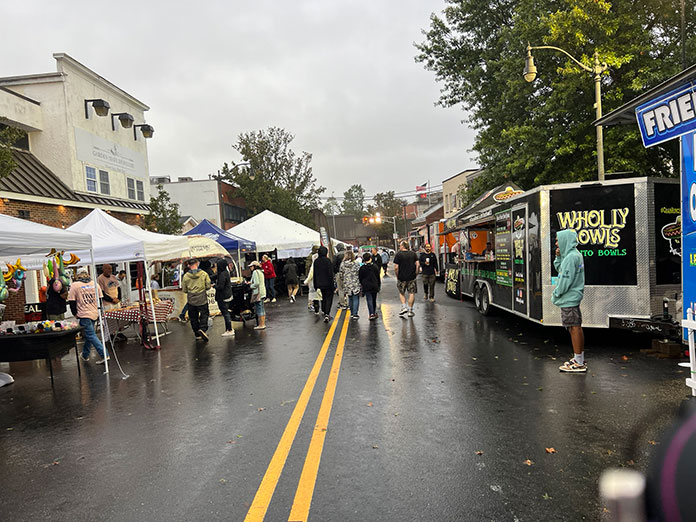 An organization that falls under the auspices of the National Institute of Justice suggests that there may be other times that a protective vest needs to be replaced before the end of the five year warranty period.
A vest that has been struck by a bullet or edged weapon should be replaced immediately, even if there is no visible damage to the carrier and cover. This is because the interior layers of ballistic-resistant fabric may have been compromised and may no longer be able to protect the wearer from future threats.
Additionally, changes in an officer's weight and body shape or heavy use that causes wear and tear over time may necessitate a replacement vest sooner than the five year period.
While the vests were optional when the fundraiser started 33 years ago, they are now required by law. Every member of the Toms River Police Department has a vest provided to them, and substantially paid for by donations and money deposited from the fundraiser.
According to Police Chief Mitchell A. Little, the department also receives approximately $20,000 from state and federal grant money to supplement the cost of the vests.
The State of New Jersey's Body Armor Replacement Fund Grant Program offered $2,221,000 to various law enforcement agencies last year. The fund was financed by imposition of a $1 fee added to motor vehicle and traffic violation fines and penalties and on all forfeitures of bail.
Little was also able to deliver some encouraging news about the local law enforcement agency's experiences with the vests.
"Luckily, we've never had a police officer shot," said Little. "But the bulletproof vest did save someone's life."
  A retired officer who returned to Toms River Police to work in the evidence room was in a severe car accident while he was on duty. The vest provided a cushion against the steering wheel.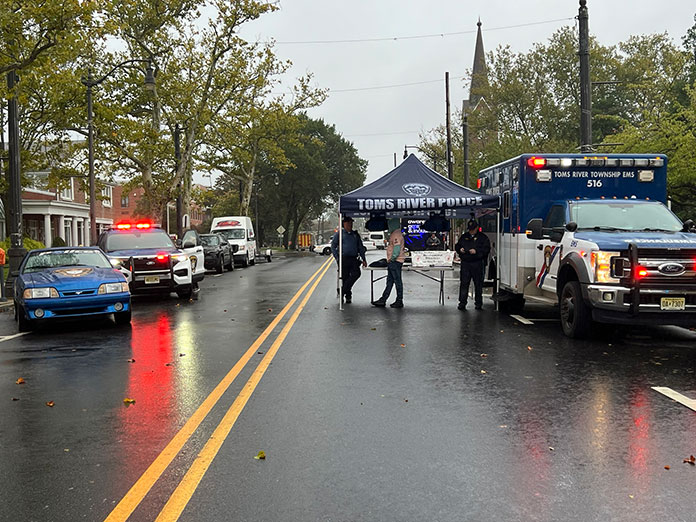 Little pointed out that bulletproof vests are designed to capture bullets and flatten them out. However, the vests are not stab proof and a knife can go through them.
"There are many businesses and families who make donations to purchase vests," Messina reiterated. "Autoland of Springfield partners with us, while many others are also on the list of making this event as successful as it is."
Members of the local fire department and EMS workers were all present to support the Vest-A-Cop fundraiser.