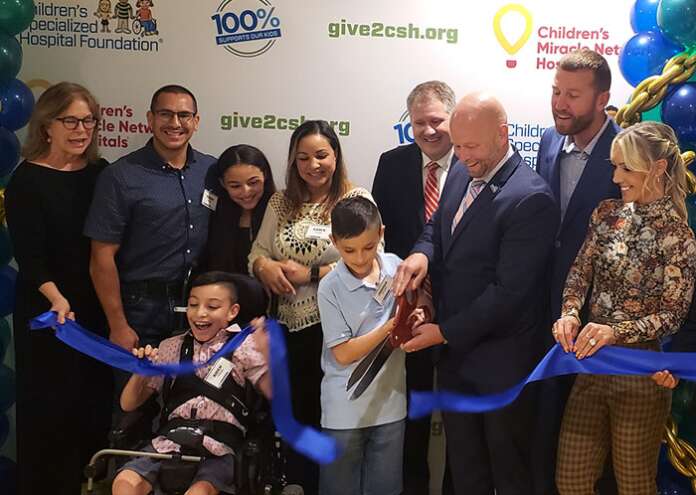 TOMS RIVER – It was a celebration trifecta at the Children's Specialized Hospital (CSH) noting its official opening, the conclusion of a special fundraising campaign that exceeded its mark and the dedication of a special display for retired Major League Baseball player Todd Frazier.
While the new hospital has been operating for a few months now, this marked the grand opening for the new outpatient center at 1251 Route 37 West.
Fred Tewell, who serves as chair of the CSH Board of Trustees, noted "this site has allowed us to both increase access and enhance convenience – we'll see more patients this year than last in Toms River and patients/families can receive all services in one convenient location instead of sometimes having to travel to two different sites."
  "In 2022, between the two original Toms River Outpatient facilities, CSH provided services to approximately 5,500 unique patients. In 2023, we anticipate seeing over 6,000 unique patients at this new Toms River West facility which has allowed us to reach 500 more patients and families who need our services which is quite incredible," he added.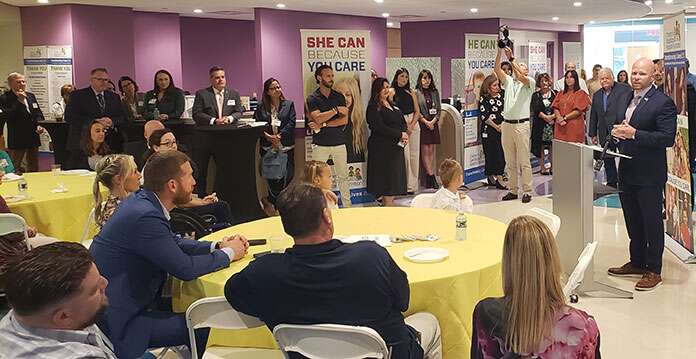 Services offered at the site include developmental and behavioral pediatrics, nutrition, occupational therapy, physiatry, psychology, speech and language therapy and rehabilitation technology.
"Our whole goal is to ensure that we get to a place that the vision of our hospital is where children can reach their full potential," Tewell added.
Dr. Matthew B. McDonald, the CEO and president of CSH, spoke about the state of pediatric health in New Jersey, the impact of the full expansion of CSH and the benefits for pediatric healthcare at large.
"My mother told me there are a lot of things that will catch your eye but only a few that will capture your heart – pursue those. When I think about what brings this all together, it is the sense of purpose," he said.
Karen Vargas spoke about the impact CSH has had for her family. She has children who were diagnosed with cerebral palsy.
"Due to their diagnosis, they have been receiving special services from Children's Specialized Hospital since they were four years old. This has ranged from physical, occupational and speech therapy. Even as a nurse I was not aware of where to begin. Many of these programs were introduced by members of the staff here," she added.
  She commented that learning of the new site, "has opened new doors for us." She noted her son Aiden met Todd Frazier through Field of Dreams, the playground for special needs children in town. "With the opening of this state-of-the-art facility we are very excited. This facility has given us hope for a brighter future for our children."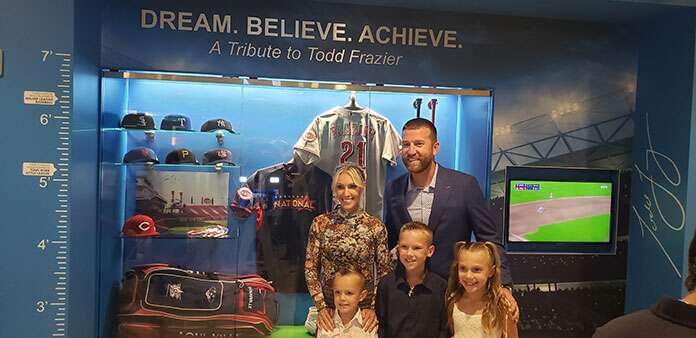 Frazier, an MLB all-star, YES Network Analyst and Toms River Little League World Champion and his wife Jackie joined their children for the event. They served as honorary co-chairs of the CSH Foundation "Transforming Lives 2.0" capital campaign.
As the curtain unveiled a tribute wall with the various uniforms, photos and a video display of Todd Frazier from his days on the ball field, the athlete welled up a bit as he stood beside his wife during the presentation.
  "We take pride in where we are from and we try our hardest to help the community. This is a beautiful thing and it means a lot. It has been a dream of ours to help out as much as we can," he said concerning CSH.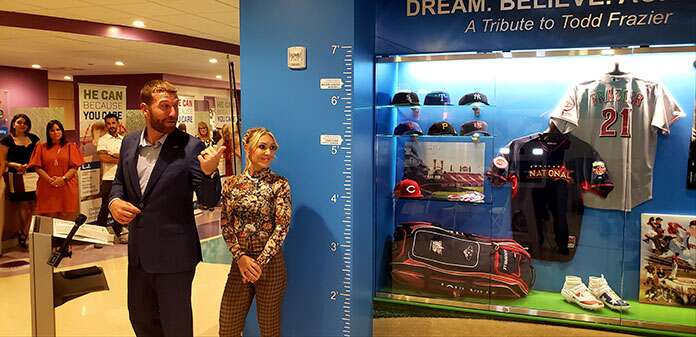 The tribute display features the words "Dream. Believe. Achieve" and Frazier told Jersey Shore Online "this means a lot to us. My wife Jackie and I are going to try to help out. Especially in this area. This display is perfect. The little kids who walk by (will say) 'this guy had dreams of being a major leaguer,' and they'll think, 'I got dreams too, of being a firefighter or a doctor' and they will have something to look forward to and dream as well."
  Other philanthropic supporters that were recognized included Mark Montenero, President of Autoland Toyota, Chrysler, Jeep, Dodge and RAM Trucks, but was unable to be present, Edward J. McKenna, Esq., Senior Partner at McKenna, Dupont, Stone & Washburne, and Alissa Memoli, President & CDO at CSH Foundation.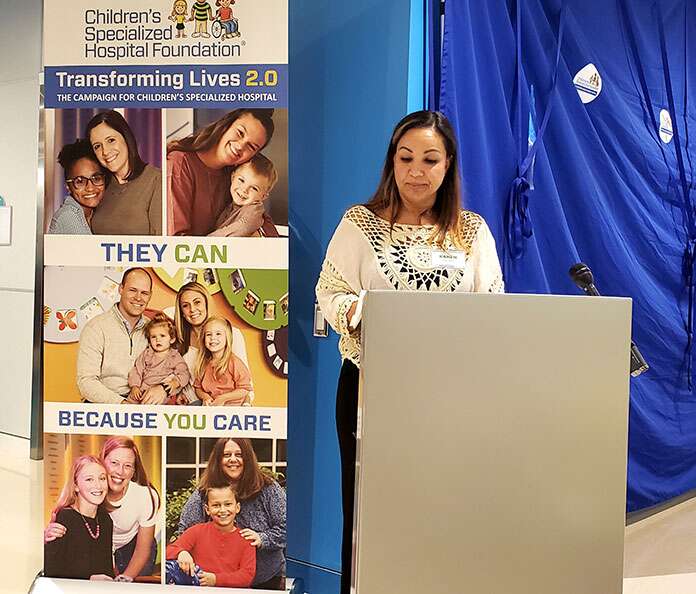 Members of RWJBarnabas Health, CSH and CSH Foundation Senior Leadership and Boards of Trustees were present for the ribbon cutting and celebrated the completion of the Transforming Lives 2.0 capital campaign, which raised $45 million for CSH since November 2020.
The celebration also commemorated the contributions of capital campaign co-chairs Montenero of Toms River and McKenna of Red Bank as well as the Fraziers.