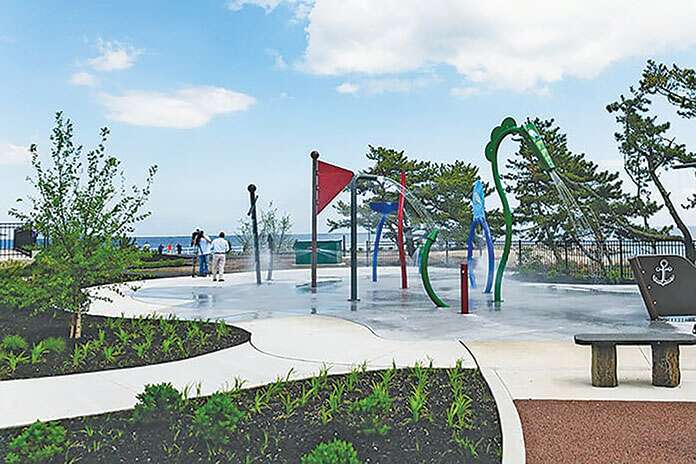 TOMS RIVER – The Township Council awarded contracts with companies that will be doing work in four local parks.
CME Associates will help the town's engineers in the design of a spray park at Skyview Park in an amount not to exceed $70,000.
Skyview Park is located at 811 Vaughn Avenue, close to its intersection with Bay Avenue. A small road curves up through woods to basketball courts and a small playground.
In the beginning of the year, Councilman Joshua Kopp said he'd like to look into building a splash park for Toms River. He enjoyed taking his young daughter to the one in Berkeley and asked if one could be brought here.
The council also awarded a contract to Shore Top Construction Corp. to do work at three other parks for a total not to exceed $84,000.
They will be resurfacing basketball courts at Chadwick Beach And Riverwood Park, and they'll be doing post and backboards for Bayside Park.
Chadwick Beach is on the barrier island. Riverwood Park is off of Whitesville Road. Bayside Park is also on the barrier island, on Bay Boulevard.
Money Saving
Mayor Maurice "Mo" Hill said during a recent Township Council meeting that, according to a message from one of their professionals, a business decision saved taxpayers a lot of money.
All towns borrow money to finance projects. When the bond rates are low, they rebond the money that was borrowed. What this means is that the town will pay less in principal.
A few years ago, the town rebonded some debt because interest rates were below 1 percent, Hill said. Now, they are more than 4 percent.
Phoenix Advisors emailed the township and said that because the town rebonded that debt, they saved taxpayers almost $6 million over the course of the loan.