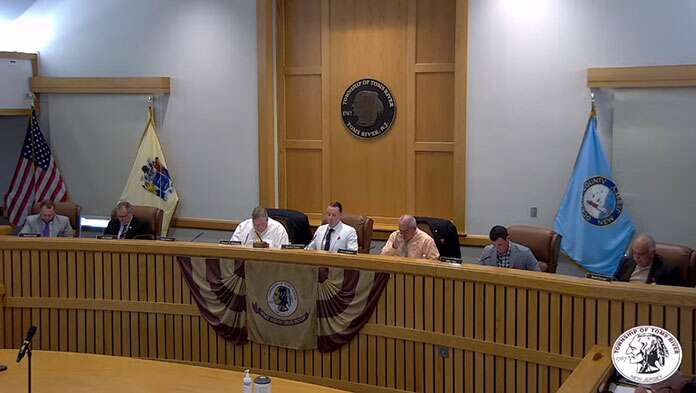 TOMS RIVER – In an effort to prevent more losses to the school district, the Township Council will be borrowing money to buy 16.6 acres near Silver Bay Elementary School.
The Toms River Regional School District has been hampered by a funding formula which has taken away state aid every year since 2018. For the 2023-2024 school year, they had been anticipating a loss of aid in the amount of $2,688,937. Instead, they received a surprise cut of $14,421,851.
A bill passed that allowed the district to get 66% of that cut reinstated but it still means there was a hole to fill. Superintendent Michael Citta asked the Township Council to buy land owned by the district next to Silver Bay Elementary School for open space.
The land is located at 100 Silver Bay Road. On the tax map, it is Block 233.24, Lot 36, and a portion of Block 233.24, Lot 38.
The township is paying a down payment of $215,000 on the bond. The township will borrow $4,285,000 and pay off the principal and interest with open space funds. The township has an open space tax of 1.5 cents per $100 of assessed valuation. Therefore, the money for this purchase won't be coming from municipal taxes.
"They're solid for 2023-2024," Mayor Maurice "Mo" Hill said of the district. "But we're going to have to work with Trenton for a school funding formula that's equitable for all towns."
Township Business Administrator Louis Amoruso said that according to NJ 18A:20-6, the district would have to sell off land to the highest bidder. That would likely be a developer. Selling it to the town instead dodged this bullet.
Township Engineer Robert Chankalian said it's prime developable land with all utility connections. It's in the R-90 residential zone, which means buildable lots are 9,000 square feet. In order to build a home, the lot has to have a width of 75 feet and a depth of 120 feet. Using these parameters, a developer could build a new neighborhood with 49 homes. If presented to the Planning Board, which approves developments, there would be very few issues to stand in the way.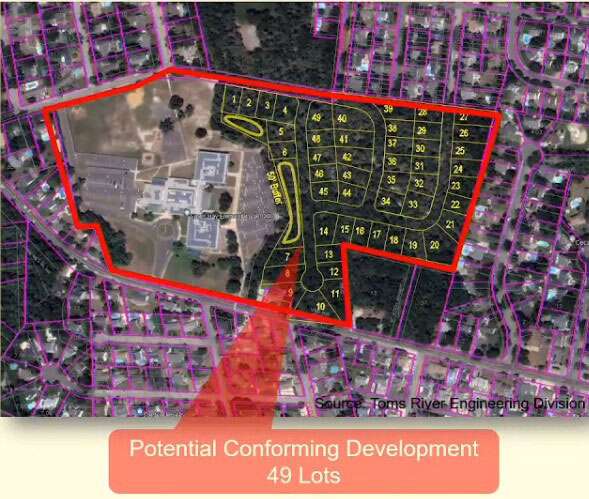 Based on this, Henry J. Mancini and Associates appraised the land as being worth $4,150,000.
The council passed an ordinance on first reading to buy the land for an amount not to exceed $4.4 million. Then they passed another ordinance on first reading to bond $4.5 million. The extra $100,000 is for soft costs. The second reading of those ordinances will have public comment and will be at a future Township Council meeting. Ordinances always have two readings – one to introduce, and a later one for the public to talk about.
Councilman Justin Lamb abstained from these ordinances, likely because his wife Ashley Lamb is on the Board of Education. The rest of the Township Council voted for it.