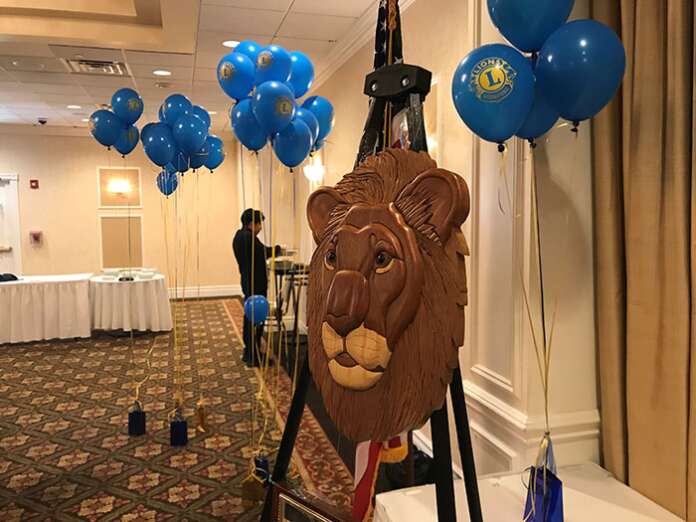 TOMS RIVER – For a group celebrating their 50th anniversary, they didn't dwell on the past so much as see it as a foundation on which to build future success.
The Dover Township Lions Club was started on May 25, 1972. The charter president was Ralph C. Hodges, Jr. and Donald P.V. Bray was charter secretary. The following year, Bray was elected president and the name was officially changed to the Toms River Lions Club, more than 30 years before Dover Township changed its name to Toms River.
Five decades later, the group can look back on some significant ways they helped the community.
  For example, they provided Phonic Ear Sound Systems to Toms River schools. They introduced the SPOT Eye Screener to expedite testing for kids from 6 months to 6 years old. They pushed for corneal transplants to become allowed.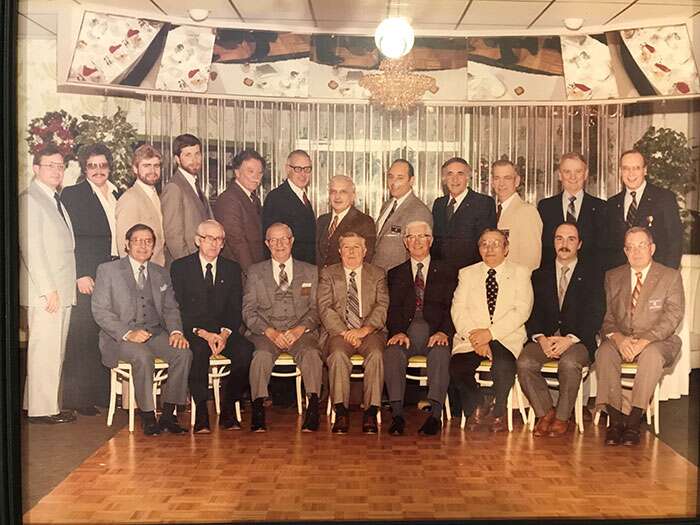 Their help wasn't just local. They also helped buy equipment for the Rutgers NJ Medical School and an optical lab in Kenya.
Vision care is one of the main priorities of the Toms River Lions Club, said President Melvyn Fray. But it doesn't stop there. They helped coordinate the rebuilding of 15 homes destroyed by Superstorm Sandy with a grant from Lions Clubs International.
The pandemic has been one of those times in history where people have to rise to the challenge. They bought air filtration units for RWJ Barnabas Health, and they donated iPads to hospitals so that critically ill people could video call their family.
Field Of Dreams
Field of Dreams is a playground for children with special needs near the police station in Toms River. It opened this year.
It was created by the Christian and Mary Kane, whose son Gavin was injured in a car crash at a very young age. The Kanes said they didn't have a playground that Gavin could play in. What followed was a steep learning curve of fundraising and community-building resulting in the first-of-its-kind park for special needs kids and their families.
Christian Kane said it's now a place for families to meet and have fun. "It's the place they've been looking for," he said.
  In a way, it's become a victim of its own success in that it's been so busy. They've had to close it off to the general public. Otherwise, it defeats the purpose if special needs families can't go because it's too crowded.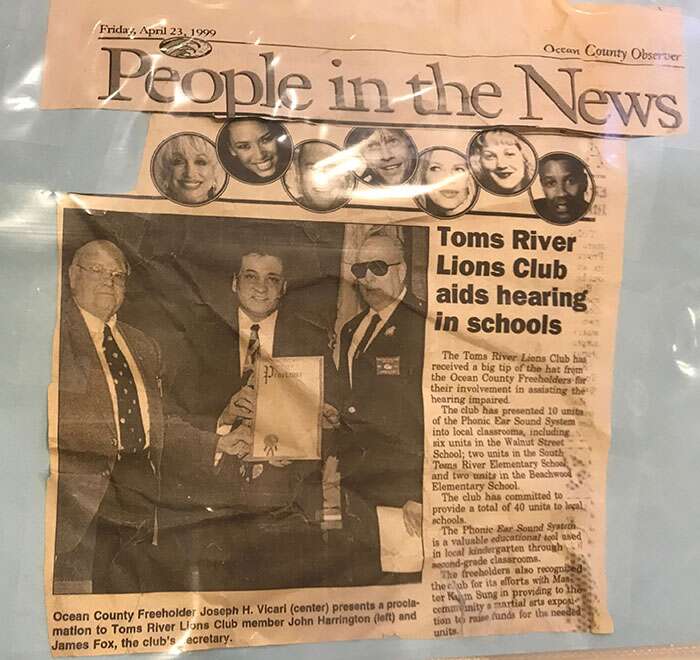 Fray said that the club has given the Field of Dreams thousands of dollars in support, paying for the park's interactive music station. On the day they celebrated their 50th anniversary, they gave another $5,000, which was matched by club Secretary Marion Goldberg.
Predicting The Future
Looking forward, the club doesn't have a hint of slowing down any time soon.
They are actively involved in a number of fundraising activities and programs to help those in need. Many members have gone above and beyond in their donations.
  Mentalist David Corsaro provided the entertainment for the 50th anniversary banquet. He is one of the few who can claim the feat that he was able to fool famous magicians Penn and Teller on their TV show.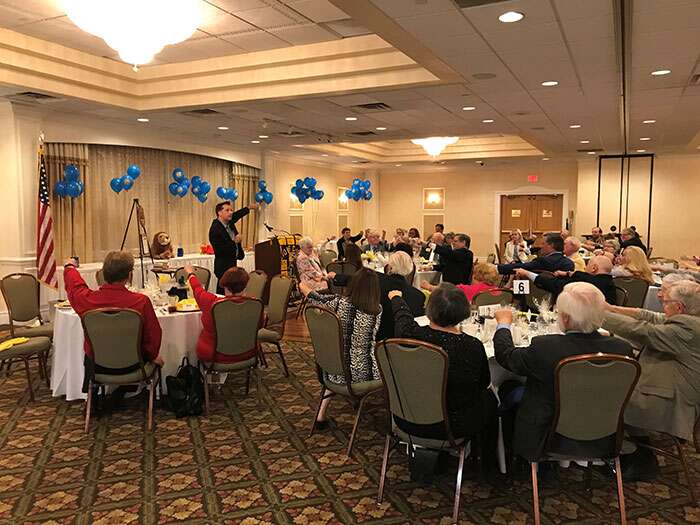 A trick he performed for the Toms River group involved a variation on asking a crowd member to "pick a card, any card." In this instance, he had several audience members make choices. With the first choice, they ruled out half the deck. With the second choice, half of the remaining cards were ruled out. Then, one audience member chose a card from what was left, which of course Corsaro somehow knew what it was going to be. He reminded the audience that there was no way he could have known what these random audience members chose.
In a way, it makes you think about the Lions Club in general. Who knows how life would be for people in need if members of the club didn't make choices to help.
How To Help
The most important way to help an organization is to become a member. If you're interested in joining the Toms River Lion's Club, call Bray at (732) 239-8968 or email them at TomsRiverLionsClub@gmail.com.
  If you are interested in the Robert Wood Johnson Barnabas Health Field Of Dreams, visit RWJBHFieldOfDreams.com.
The club is holding a "Mane Event" Car, Truck, and Cycle Showdown from 9 a.m. until 3 p.m. on Saturday, August 6 at the Pizza Hut located at 211 Route 37E in Toms River. Registration begins at 8:30 a.m. Rain date is August 7.
Trophies will be awarded during this judged show. There will also be vendors, food and beverages, giveaways and a 50/50.
  For more information, visit JerseyShoreCarShows.com.