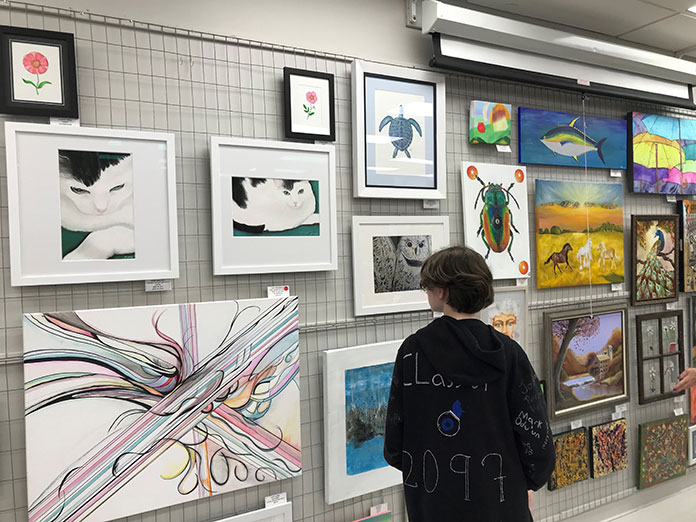 TOMS RIVER – Creative people need a place to refuel and recenter while dealing with work, money, and everyday stress. How fitting it is that a former bank has been given new life as the Toms River Artist Community.
  Located at 40 Main Street (Route 9), the gallery has become a place for people to deposit art and make a withdraw of inspiration.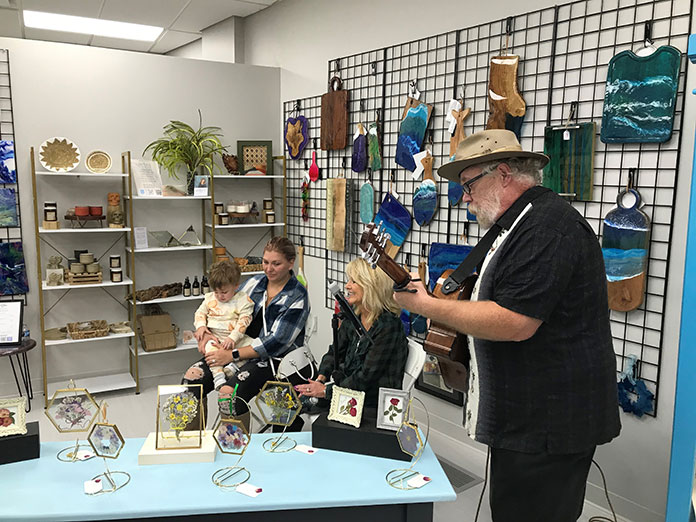 During a recent opening, dozens of art lovers mingled while looking at the art on the walls and listening to music. Some pieces were purchased but the spaces on the walls didn't stay open long.
President Lisa Cifaretto said that everything on one wall was TRAC work that gets switched out on the second week of every month. On the other side is vending space. An artist will rent a spot and sell their work from there, rotating it out as they see fit.
In a kitchen area there are makers spaces where people can get to work if they don't have studios of their own. Local authors are highlighted in the Book Nook.
All these features provide an eclectic mix of styles and genres.
  TRAC has already done art classes for youth and adults and hopes to expand that with their calendar of events. It also hosts special events and fundraisers.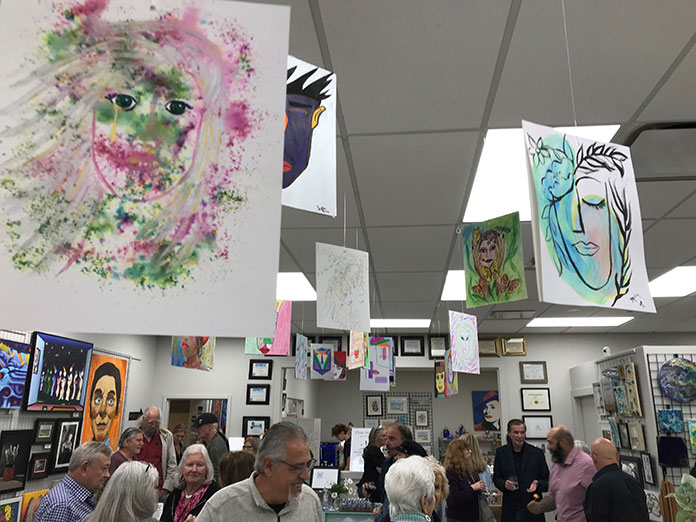 "I'm super grateful for this community," Cifaretto said. "We had customers coming to the door asking 'how can I help you?'" If it wasn't for the local support, this would have been more challenging. She thanked the Board of Directors and the volunteers for their hard work and encouragement.
Their previous location, also downtown, was 300 square feet. This new space is almost 3,000 square feet, she said.
  "Toms River doesn't have a community center," she noted. "I want this to be almost like a community center" in that people can learn, play and share their creativity. Students can stop by after they get out of school, being that it's within walking distance of High School South.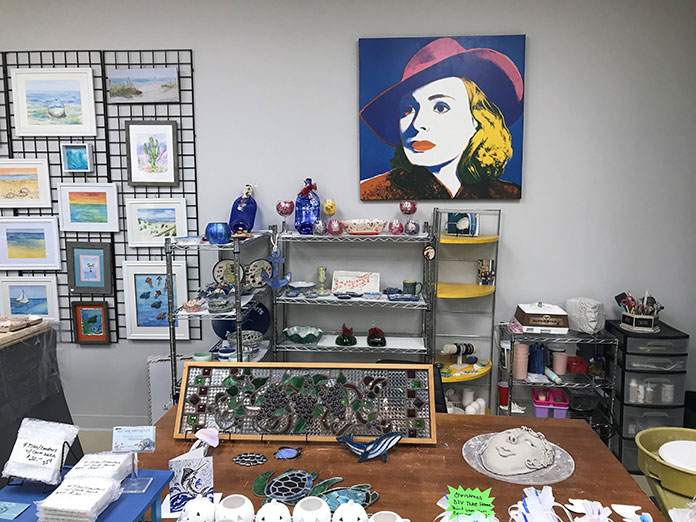 Jess Imperiale of Imperiale Arts had an area where she was selling her digital art pieces. She will be teaching classes as well. Growing up in Jackson and then moving to New Egypt, there are not many art galleries near her. She was drawn to this nexus of creative people.
"We're all very supportive of each other," she said. "We're not fighting other artists for attention. We help each other out."