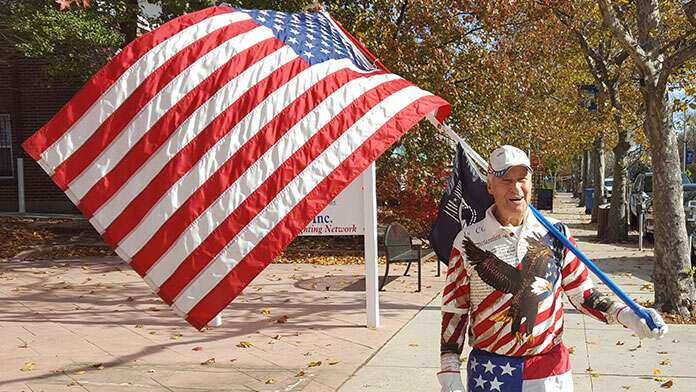 TOMS RIVER – A familiar figure at parades, Joseph Placente was thanked for his patriotism as well as for his help with a recent police project.
With nicknames like "Uncle Sam" and "Mr. America," Placente is known for walking in parades for Memorial Day and Veterans Day. He wears red, white, and blue and holds aloft a flag, usually at the front of the procession.
If the parade was cancelled, such as when COVID precautions limited large gatherings, he'd walk anyway. Sometimes, others would hear of this and join him and create an impromptu parade.
He was honored at a Township Council meeting. Police Chief Mitch Little thanked him for "keeping our spirits up in Toms River."
"It's been a long run, it's been a great run, though – 91 years worth," Placente said. "God bless you and God bless America!"
  He left school when he was 16 to join the Air Force. He served during the Korean War as a radio operator. Upon his return, he got his GED. He worked in his father's barber shop, inheriting it upon his father's death until it burned down in 1968. He owned a few businesses and was a school bus driver, dispatcher and then supervisor.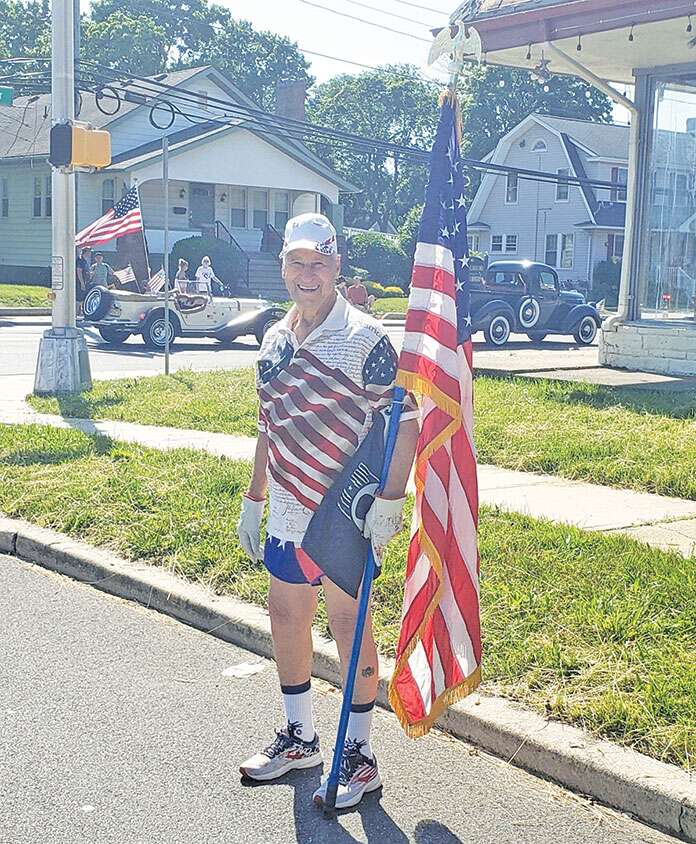 Placente joined Toms River Fire Company #2 in 1958 and is a lifetime member. He was honored in 1968 by New Jersey as "Fireman of the Year" for heroic action in saving a life. He joined the Toms River First Aid Squad in 1976 where he was a volunteer for several years.
He entered the New Jersey Senior Olympics at the age of 65 and he took home gold, silver and bronze medals for running and swimming. He eventually qualified for the National Senior Olympics.
"I had so many GIs – some in uniform – come up to me and greet me out on a highway, throw their arm around me and say thank you. I say 'Not me, pal, thank you!' That is what it is all about," said Placente in an interview with The Toms River Times in 2021.
The chief said that Placente was born in 1933 – the year that the police department was started. Because of how active he is in the community, he was able to identify some officers in historic photos.
  The station recently redesigned some areas in the front of the police station to make them into a museum celebrating the history of the department. Displays show different eras of the department through the years. Screens cycle through old photos. Installations show uniforms, weapons, gear, and more artifacts.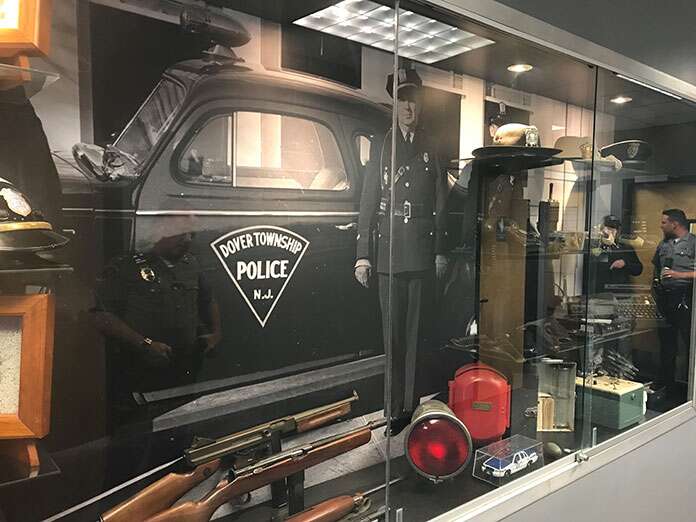 The public got its first look at the improvements following a walk-out ceremony for retired officers recently. On an officer's last shift before retiring, many other officers will walk out with them. Some didn't get a chance to have that ceremony, so they were invited back to have one long walk-out together, which served as a kind of parade.