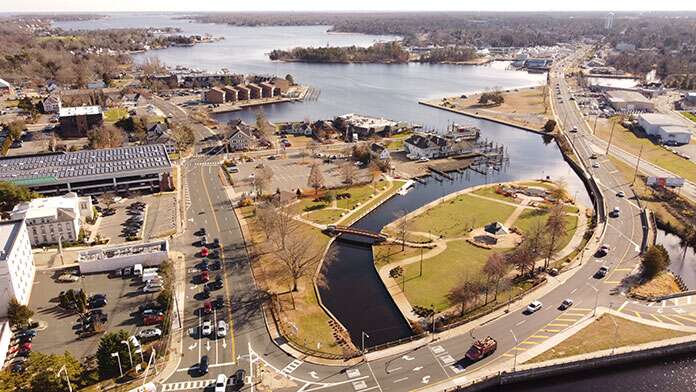 TOMS RIVER – The 10-story apartment buildings planned for downtown Toms River will be reduced to six stories, but will still have the same number of tenants, officials said.
The original plan for the land overlooking the river where the former Red Roof Inn was demolished included two, 10-story towers over ground-level retail and a boardwalk around the river. This boardwalk would be for passive recreation, not for rides and games like in Seaside.
The new plan would have the same amenities, except that it wouldn't be as high, Mayor Maurice "Mo" Hill said. The six stories would still have retail and the boardwalk, but the apartments would not change the skyline as much.
The redevelopment of that area – which includes the entire block, not just the former hotel property – has been criticized lately by people afraid that high buildings would change the face of Toms River and further urbanize the town.
Hill called into question campaign literature spread before the primary election that indicated scores of skyscrapers downtown. The actual plan calls for staggered building heights. Only 10 percent of the buildings would be up to 10 stories. Half of the buildings would need to be one-four stories.
The shorter building would be more welcome by the public, Hill said. It would also be more cost effective for the redeveloper.
A representative of the Planning Board, the body that oversees new developments, has said that the new plan has not be submitted yet.
This is not to be confused with the banquet facility that is planned for the former boatworks on the other side of Huddy Park. The redeveloper for both projects is Capodagli Property Company.
Residents have questioned whether the fire departments are able to put out buildings of six stories, let alone 10 which was originally proposed. A Toms River fire official had responded to an inquiry by The Toms River Times that all tall buildings by law must have certain fire safety measures implemented. These would include building codes that slow the spread of fire and sprinkler systems to put them out if one occurs.