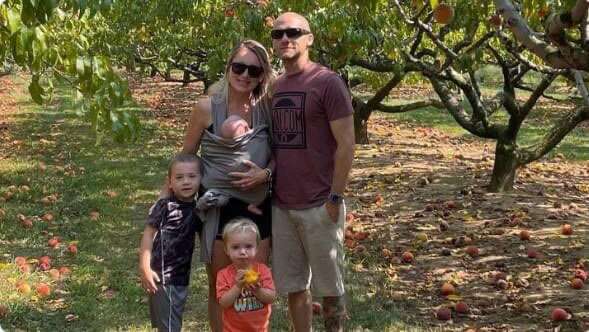 TOMS RIVER – The Toms River community came together to raise money for the family of a local teacher who recently passed away.
At the recent Toms River Board of Education meeting Mayor Mo Hill and Police Chief Mitch Little presented over $3,400, which was raised by Township employees and officers, for the family of Jena LeRiche.
Jena was not only a wife and mother, but was a special needs teacher at Intermediate East. Jena passed away on January 10, leaving an impact on her students as a well-respected member of the Toms River Regional staff.
"Those who knew her best make it abundantly clear how selfless she was, and how she thought about everyone else before herself, a relentlessly dedicated mom and teacher. She was incredibly patient and kind, never complained, and challenged her students appropriately, in turn raising their level of self-esteem," Superintendent Michael Citta said.
At the meeting, Township, Police and School District employees wore "Jeans for Jena" in memory and collected donations to support her family.
After the news broke, a GoFundMe page was set up to support her children's education: Ellis age 5, Easton age 2, and Emberlynn age 6 months.
"The world lost a beautiful mother, wife, daughter, sister, teacher and friend, Jena LeRiche, far too soon. Jena's greatest treasure in life was her family," the GoFundMe states.
  Currently, the page has over $26,000 in donations. If you would like to donate, visit gofundme.com/f/jena-leriche.