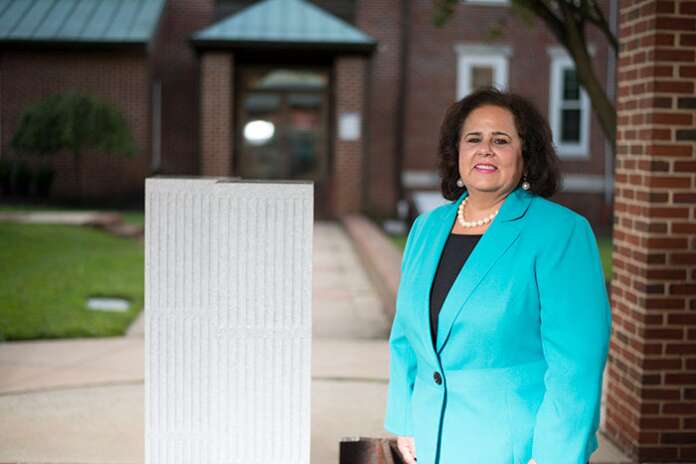 TOMS RIVER – Former Councilwoman Maria Maruca was appointed as acting Municipal Alliance Coordinator at a recent Township Council meeting. This position oversees drug and alcohol abuse programs.
  Two current council members voted against her appointment: Justin Lamb and Daniel Rodrick.
Rodrick said he wasn't informed of the appointment. "I have no idea how this decision was made," so he voted against it.
Council President Matthew Lotano said that the current leader of the Municipal Alliance is out on Family Medical Leave Act and Maruca is taking on the job for no additional salary until a new person can be appointed.
The governing body is all Republican, but Lamb and Rodrick are a different segment of Republicans. Maruca and the rest of the council are on the other.
Generally, votes are split along these lines. For example, Lamb also voted against the introduction of an ordinance that would require rental properties to have lead paint inspections while the rest of the council agreed with it. The second reading and expected adoption of that ordinance would be at their March 7 meeting.
In other news, the township will be building pickle ball courts at Bey Lea. A contract was awarded to Sports & Tennis Construction, LLC for this project and to repair the existing tennis court. The contract is not to exceed $27,800.
Development
A few notable developments were approved by the Planning Board recently.
A 22,338-square-foot office building was approved at 277 Route 70 and a 34,080-square-foot office building was approved at 2290 Lakewood Road.
Berkeley Development Group and Jesus Is Lord Church were approved to subdivide a 15-acre site at 2250 Massachusetts Avenue into 25 lots and build a 1,700 square foot community center. The church is currently located at 2236 Massachusetts Avenue.
Three self storage buildings totaling 91,765 square feet were approved at 255 Route 37, taking up 4.34 acres. This is the area to the west of Good Friend Electric.