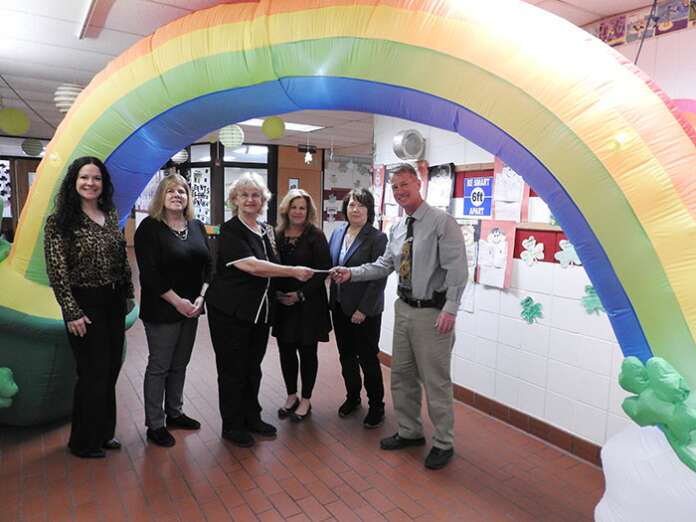 TOMS RIVER – Lynda Nolan, Regent of the Captain Joshua Huddy Chapter of the Daughters of the American Revolution presented a check for $300 to South Toms River Elementary School's Principal Dennis Holzapfel as part of the Community Classroom Program.  
The DAR Chapter also made individual classroom donations to include a 4 x 8 white board, 25 headphones for use with computers, children's dictionaries, and numerous other classroom supplies.
Pictured from South Toms River Elementary are Dennis Holzapfel, Principal, Linda Matthew, and Nikole Mustica and from the Captain Joshua Huddy DAR Chapter, Lynda Nolan, Karen Kennedy and Rose Trafton.