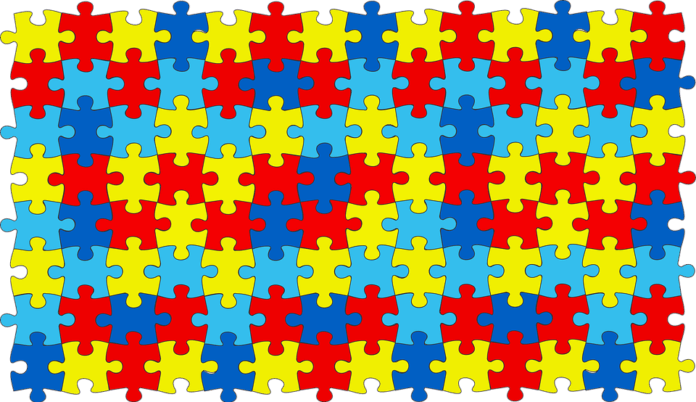 TOMS RIVER – The Ocean County Library's most extensive Autism Resources Fair in its five-year history, with in-person and virtual programs for education, enrichment, and entertainment, begins April 2 and continues into May.
Registration is under way for this year's virtual keynote speakers:
Michael McCreary, comedian and author of Funny, You Don't Look Autistic
Dianne Mailley, Director, Transition Pathways, Drexel University: "Autism and Employment: Start Planning Now"
Featured virtual programs include:
Music for Autism, Stephane Duret of Kinky Boots and violinist Ariel Horowitz
Chad Juros, magician
Hinkle, Prior & Fisher, disability attorneys
SPAN, the Statewide Parent Advocacy Network
Anthony Starego, Bergen County Ravens footballer and Brick Township High School alumnus
Canine Companions, "The Puppy-Raising Process"
Toms River Field of Dreams
Rutgers Center for Adult Autism Services
During April and May, the Toms River Branch will feature sensory activities in the Joseph H. Vicari Sensory Space. Take & Make crafts will be available for youngsters age 12 and under. Those age 13 and up will be able to make sensory crafts in the Maker Space, where two Autism Awareness Open Houses will also be held.
Patrons at all branches can take the Beanstack Trivia Challenge for a chance to win prizes.
Since 2017, the annual Autism Resources Fair has furnished access to valuable local and state resources for community members of all ages, caregivers, and educators through programs, speakers, workshops, and more, provided by experts in the field.
The Autism Resources Fair is made possible through a generous donation by the Ocean County Library Foundation.
  See the schedule of programs, events, and activities at theoceancountylibrary.org/autism.