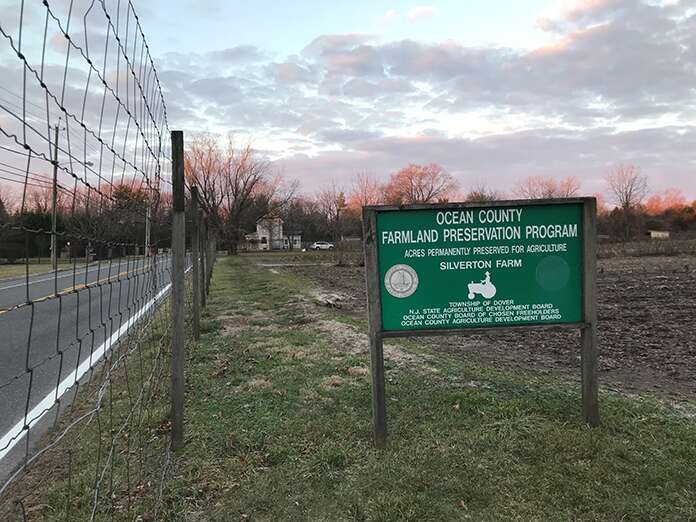 TOMS RIVER – Officials have been looking to preserve more open space this year, to add on to the progress made in 2022.
Officials said that 60 acres of land was preserved last year.
"The top two concerns residents have are taxes and development," Mayor Maurice "Mo" Hill said.
The money to purchase these properties is coming from several sources. One is the township's open space fund. Another is the county's open space fund. There's also Farmland Preservation. Blue Acres funding went into the purchase of the Surf Club in Ortley Beach, a popular nightclub that had been vacant since being destroyed by Superstorm Sandy.
  Last year, the town purchased 7.5 acres of woods at 1520 Silverton Road to preserve it as open space. The town owns a landlocked area behind there, Hill said. Now, it's a contiguous chunk of open space, which serves the environment better than an acre here and an acre there.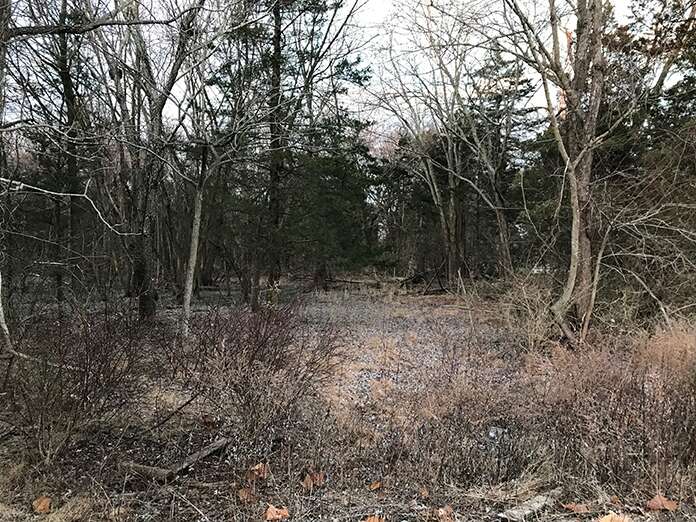 Some of the purchases are small but would make a big impact.
In 2019, a company called 27 Washington Street Associates wanted to build a five-story apartment building with 20 units on the corner of Washington Street and Robbins Street. Currently, this spot has a 6,578 square foot park. It's an extremely tiny space but it would have been home to potentially dozens of residents. Because it's in the downtown area, land is more expensive so the cost for the town to buy it was more.
In 2019, the Zoning Board hearing of the plan was tabled for two reasons. The first was that three members of the Zoning Board had to recuse themselves because they have conflicts. Robert Alston was a member of the fire company that's a neighbor to the property. Richard Tutela and alternate Matthew Yezzi both said they have business with the applicant.
The other reason is that the developer wanted to revise their plans. Their initial plan was for the first floor to be parking with 10 spaces. However, the zoning for the downtown area changed to require the first floor to be commercial. So the applicant's attorney noted that they would be revising it. The 10 spaces would be eliminated but they would keep six spaces on Robbins.
The five-story apartment building plan with 23 units was eventually approved. Later, the owner came back again with a new plan that included a rooftop deck but that plan wasn't approved. It was purchased for almost $1million to keep this plan from coming to fruition. The cost was close to that of the 7.5-acre spot on Silverton Road.
  This used to be the home of a two-story commercial building that was destroyed by fire in 2014.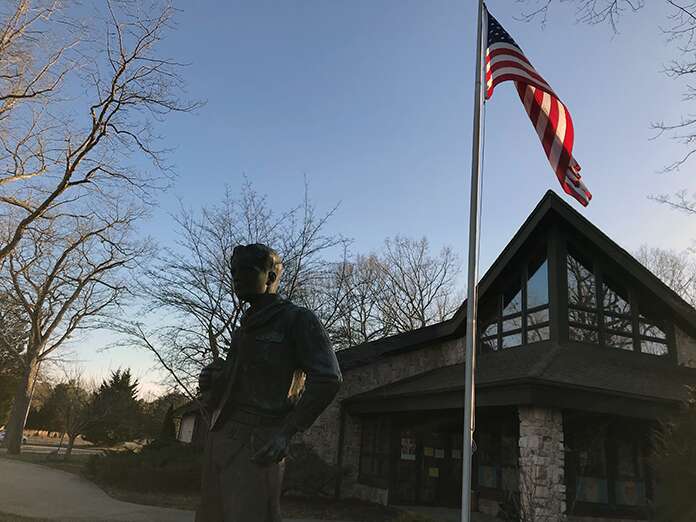 The Boy Scout building on Route 571 was up for sale, and therefore up for development. This was a roughly four-acre site that the township also bought last year.
It borders Camp Albocondo, which had been a popular site for families in the past. Albocondo was purchased by the Trust for Public Land in 2012. In 2014, the Trust transferred ownership to Toms River Township and Ocean County.
Future Open Space
The town is still looking at acreage on Whitesville Road that could be purchased for open space, and there are other options in the works. But the biggest prize would be the former Ciba-Geigy property.
A settlement with the State Department of Environmental Protection would preserve a thousand acres of that land but allow about 250 acres to be developed for light industrial uses.
"Not on my watch," Hill said about the development of that 250 acres.
The town and other local leaders have been fighting the state to allow all of the property to be preserved indefinitely. They feel that Ciba poisoned residents for generations and even though the new owner is a different company, they shouldn't be allowed to benefit from it.
The town lost a tax appeal, and the $17 million that went with it, when new owner BASF claimed that the land wasn't worth anything. Now, they're looking to benefit from the largest solar farm in New Jersey on that property. The town isn't getting that electricity, he said. BASF would be getting it, and making half a million or more a year on it.
  In the meantime, if anyone is looking to sell a sizable parcel for open space, reach out to MHill@TomsRiverTownship.com. The town wouldn't be buying individual homes. However, if that house sits on a number of acres, then they'd be interested.