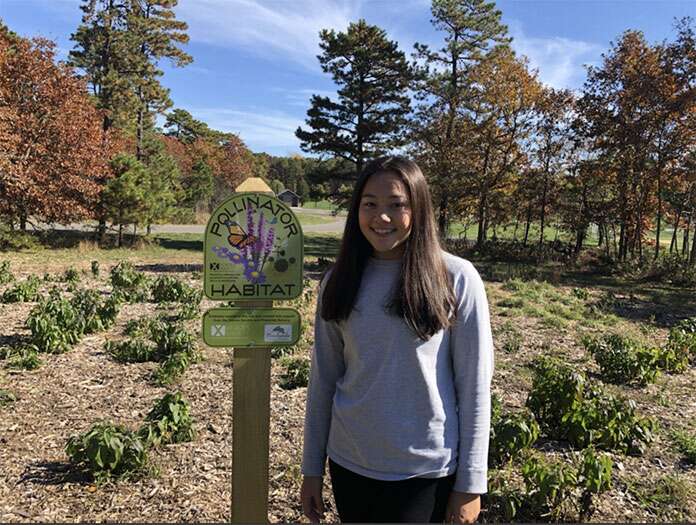 TOMS RIVER – A high school student brought national attention to her local project: providing habitat and awareness for the bee population.
  Kaitlyn Culbert was interviewed by CBS after winning the 2022 New Jersey Governor's Environmental Excellence Award. The High School North Junior is on a roll, winning scientific awards and educating others. Last year, her work was published in Journal of Research, High School.
"Honey bees are a vital species in our ecosystem, they pollinate 73% of the world's cultivated crops," she said. "But, over the past 20 years, beekeepers have suffered unprecedented bee colony losses known as Colony Collapse Disorder. The greatest single contributor to the decline of honey bee health is the varroa destructor mite. Synthetic chemicals are used to control varroa, but the mites are developing resistance."
She's been researching whether a mist diffusion of essential oils could be used as a miticide, noting that thyme, oregano, and rosemary were the most effective. She's been reaching out to beekeepers to learn what they've been doing to protect their hives.
  Throughout spring, she had a 2,500-square-foot pollinator garden installed at Jake's Branch County Park. It's located on the plant discovery trail. Another is outside the nature center. Visitors can see it from inside.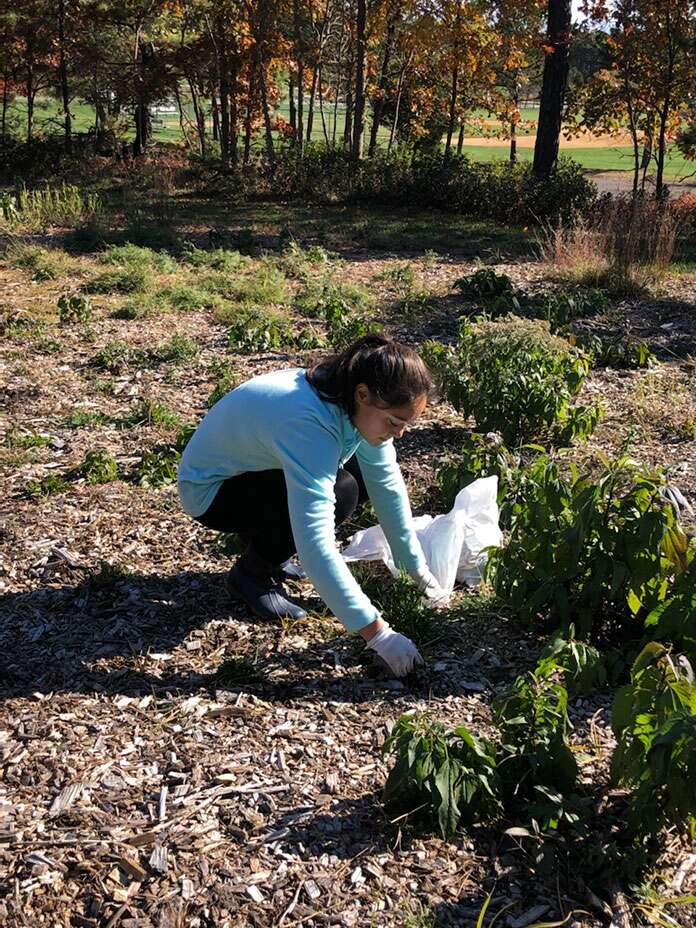 Through a grant from the Xerces Society of Invertebrate Conservation, she was awarded 600 native plant plugs from Pinelands Nursery & Supply. The 4H Busy Bees, 4H Ocean County Teens, and the Ocean County Master Gardeners installed them.
She said she plans on installing other pollinator gardens throughout the county.
During the virtual ceremony for the 2022 New Jersey Governor's Environmental Excellence Award, Commissioner of Environmental Protection Shawn M. LaTourette, said, "These individuals, groups, and businesses have taken on the mantle of environmental protection in our great state. They are committed to caring for our air, our land, our water, our fish, our wildlife, our open spaces, which truly belong to the people."
  Her CBS interview is here: youtube.com/watch?v=Vj7EuwLTEPw.
A video for her 2022 NJ Governor's Award for Environmental Excellence is here: youtube.com/watch?v=yayIyRj9r3w. Her segment begins after 18 minutes.
Her Instagram is KT.Bees and she shares videos of her beekeeping at youtube.com/channel/UC1VTjvnWwdJQMSHG2H18FpA