OCEAN COUNTY – A Toms River non-profit is on a mission to educate families concerning how children could wind up in the hands of sex trafficking predators.
Ashley Graham-Jean is a licensed counselor who provides individual and family services for Ocean's Harbor House. She offered some insight concerning the non-profit's role in counseling victims and fighting against child sex trafficking.
"We've been providing education around CSEC or commercial sexual exploitation of children since about 2017," shared Graham-Jean. "We do this with the kids we already have in-house and with our outside services."
Ocean's Harbor House provides a safe haven to runaways and homeless youth throughout New Jersey. Unfortunately, according to the organization's fact sheet, 68 percent of homeless youth have been trafficked or engaged in survival sex while homeless.
One in five runaways or homeless youth are reportedly victims of human trafficking, including sex and labor trafficking. Some of the most vulnerable to sex exploitation appear to be young people who are homeless and identify as part of the LGBTQ population.
"These aren't bad kids," Tim Zeiss, Director of Harbor House's Development and Marketing, said. "They are kids in bad situations. Some may have come out and been rejected by their families.
"The people who are supposed to accept them and not judge them are the ones who make them feel that somehow they don't belong," continued Zeiss.
Meanwhile, parents might be shocked to learn that children who live at home may also be victims of sexual exploitation. Equally disturbing is that the average age of entry into sex trafficking is 12 to 14 years old.
Reality paints a far different picture than those displayed on the television or the big screen. Graham-Jean said that whether or not sex traffickers call themselves groomers or pimps, they generally adopt the same approach.
"The groomers start early and look for vulnerable youth who are homeless or are having problems at home and looking for attention," Graham-Jean said. "The idea that kids are being taken by force or ripped off the streets is very seldom true."
According to Graham-Jean, the most popular way of recruitment is seduction. The traffickers pretend to be boyfriends or father figures. While the median age of predator is 22, some are well into their eighties.
"That nice man the kid met online might seem harmless to them," shared Graham-Jones. "And that might be the case for now. Groomers can take a year or two, pouring into a kid, as a way to suck them into the life."
Males dominate as human traffickers, although females also participate in the sexual exploitation of children. Nearly 100 percent of females involved were victims themselves at some point.
"The great majority of recruiting happens online on all the social media platforms," Graham-Jean said. "There are a number of organizations that are trying to put more security in place as a way to help protect our children. Unfortunately, these platforms know that it's happening, and they're not doing anything."
  Graham-Jean said she currently works with a group of seven girls and is impressed with their resiliency and support for one another. They've also tuned her into how groomers work their game.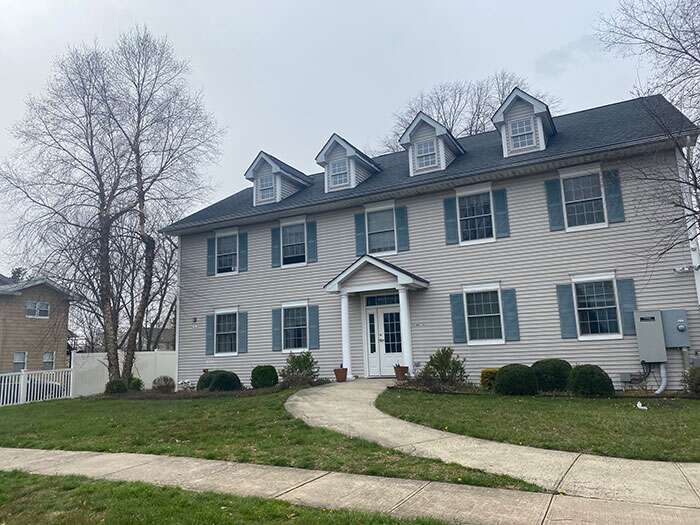 "There's nothing special about these girls online versus any other," said Graham-Jean. "The girls told me things to look out for that I didn't know about."
For example, one should be wary of individuals who have limited streaks on Snapchat, as they likely are operating from a fake account. The girls also told her stories of receiving explicit photos and links to inappropriate websites.
In a typical scenario, the trafficker starts by making the victim feel they have fallen in love and may even present them with gifts such as jewelry.
"Suddenly, someone who feels isolated and not accepted," said Graham-Jean. "Feels like someone's paying attention to them."
"A lot of people think you have to have a pimp in order for it to be considered sex trafficking," she said. "For youth, anytime they exchange sex for anything, it's automatically considered trafficking. No one has to force them to do it, as they can't give consent to commercial sex."
The kids still living at home begin disappearing on weekends. They may run away or lie to their parents about where they are spending the night. In some cases, families aren't paying attention or don't seem to care if something just doesn't seem right.
In many of those instances, the child will come into school that Monday appearing tired and even dressed inappropriately. They also have extra money with no viable explanation.
While some of the trafficking involves prostitution, Graham-Jean said that there's also online exploitation as well.
Harbor House began working with the Toms River school district to provide educational resources designed to prevent sexual exploitation among school-aged children. The first line approach is to meet with girls who might be considered high risk because of problems at home or other circumstances.
"Girls typically referred to me are girls in foster care or those who have witnessed domestic violence," Graham-Jean shared. "Others are girls who have been in toxic or abusive relationships or have problems with consent or understanding consent."
That's not to say that boys aren't being trafficked as well. In the past, 90 percent of victims were female. The number dropped to 75 percent in recent years and brings attention to something referred to as survival sex.
"Homeless youth and LGBTQ+ are more likely to engage in survival sex," explained Graham-Jones. "That involves having sex in exchange for things like food and shelter."
One of the major challenges in combatting child sex trafficking is the code of silence imposed by the predators. Victims either feel threatened or embarrassed to report that they are being exploited.
Graham-Jean cited 2019 statistics from the National Human Trafficking Hotline, stating that New Jersey was the twelfth highest state in reporting cases.
The same entity reported that New Jersey's report rate went down in 2020 to seventeenth, which may be linked to the state's strict restrictions during the pandemic.
"Child trafficking is not a regular occurrence here, at least reporting wise," Detective Alex Bromley of the Ocean County Prosecutor's office said. "We see more human trafficking here in the sense of both labor and forced prostitution of adults."
Bromley acknowledged that kids meeting people on the internet is a constant issue for county residents and everyone throughout the country. He said parents should monitor children's online presence and encourage them not to communicate with anybody they don't know.
"They should be cautioned never to meet up with anybody in person," said Bromley. "Obviously, that puts them at the biggest risk, no matter what these people are promising or what the situation is at home."
Since 1988, Harbor House has offered housing to close to 6,000 young people from varied backgrounds. Service referrals come from a variety of places, including self-referrals from young people who feel they are without a home.
"We have twelve beds in a shelter, which is located in one of our Toms River locations," said Tim Zeiss, Director of Harbor House's Development and Marketing Team. "The purpose of that program is to work with the kids and their families to provide them with counseling to hopefully resolve whatever the issue is that put them in that situation."
Children who receive services from Harbor House can be as young as ten years old. Those up to age 21 can also find refuge at the shelter – all are runaways or somehow homeless.
It's not uncommon for youth who live at the shelter to have an active case with the Department of Child Protection and Prevention (DCPP), the agency formerly known as DYFS. Some have been kicked out of their homes or are frequent runaways.
A group of concerned citizens initially started the non-profit in 1988 when they determined a need for a shelter. When family reunification is not possible, there's a next step available that protects and teaches young people in need.
Harbor House also runs a transitional living program with an additional 12 beds, which is longer-term and provides a home for individuals who typically range in age from 16 to 21.
"Those are for youth where there's not going to be resolution in their homes with their families," said Graham-Jean. "They are looking to gain some independent loving skills and can stay with us until their 21st birthdays. We're hoping to get them stabilized so they have their own place and everything they need to live."
Zeiss pointed out that youth who live in transitional housing are expected to attend school and do chores. Those who work are required to put a portion of the money they earn into an account opened in their name.
"When they transition out, we want them to have some sort of nest egg," Zeiss said. "One of the issues they will face is the cost of rent soaring in this market."
The non-profit's out-client services assists youth from 10-17 who come to Harbor House with crisis and truancy issues and an assortment of other problems.