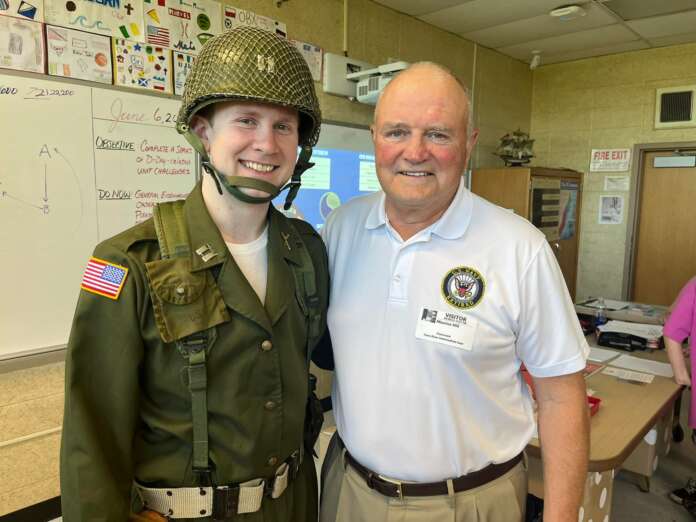 TOMS RIVER – Mayor Maurice B. Hill marked the 78th anniversary of D-Day with a visit to Casey Kanarkowski's 7th grade history class at Toms River Intermediate East.
Mayor Hill spoke about both the D-Day battle in Europe which cost 6,600 American lives and the Pacific Battle of Midway which occurred on June 4-7.
He spoke of Toms River native Lt. Leonard "Bud" Lomell's well documented heroism on D-Day, Hill encouraged the students to be proud of that which unites of as Americans…our love of freedom and justice for all, and not to fall prey to the cultural forces that seek to use our diversity to divide us as a nation.
Mr. Kanarkowski, dressed in WWII infantry gear, led the class in a multi-media interactive lesson of Normandy invasion which included General Eisenhower's message to the troops and archives of Lt. Lomell's heroism.