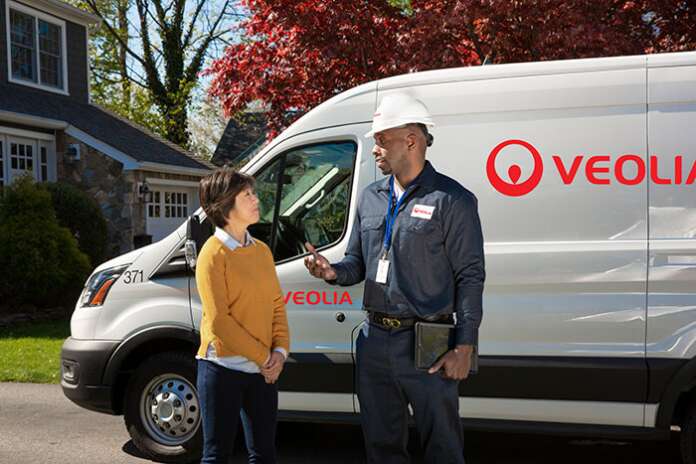 TOMS RIVER – Veolia North America (VNA), a wholly owned subsidiary of Veolia group, launched the rebranding of its newest businesses that have been integrated following the combination with Suez North America earlier this year.
  The company's newest customers have begun seeing vehicles, employee uniforms and ID badges with the Veolia brand on or around May 23. In addition, the company will be launching a new customer website mywater.veolia.us. Customer account numbers, all company phone numbers and addresses, in-person payment center locations, and enrollment in autopay/direct debit or recurring card payment programs will remain the same.
"We are excited to welcome our new customers under the Veolia brand, following the transformational combination with Suez earlier this year. The quality of customer relationships as well as our commitment to uninterrupted service and water quality remains the same," stated Veolia North America President and CEO Fred Van Heems.
"We maintain an unwavering commitment to operational safety and compliance, and a wealth of experience and resources to ensure that water services are delivered smoothly, efficiently and safely," he added. "Going forward as a global champion of the ecological transformation and nation's leading environmental services company in North America, Veolia will use its expanded resources to accelerate innovation and improved water service and quality for the millions of people who rely on our services."
With the combination of the two companies, Veolia became the nation's leading environmental services company in North America. It has allowed the expansion of Veolia's footprint across North America by adding approximately seven million residents through its drinking water portfolio served through 67 additional public-private partnerships and six regulated utilities.
At a time of challenging climate change, this step allows Veolia to leverage the combined human, technical and technological capital to better serve local customers and help guarantee a sustainable future across North America.