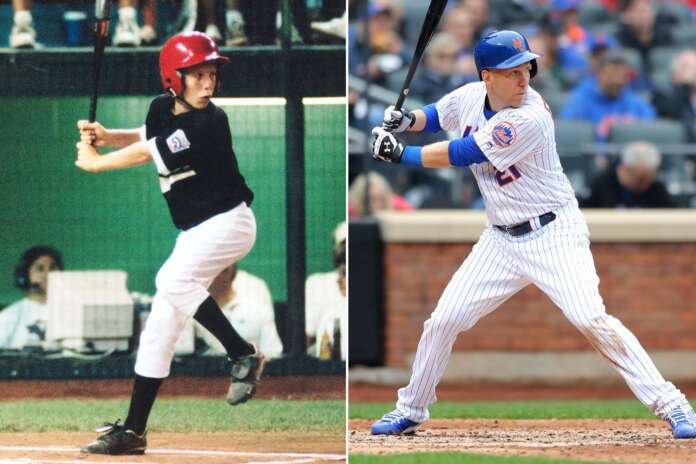 TOMS RIVER – He's been a Yankee, a Met, an Olympian and more, now Todd Frazier has been inducted into the Little League Hall of Excellence.
"More than 20 years since he helped lead the Toms River East Little League team to the 1998 Little League Baseball World Series championship, Todd Frazier continues to be synonymous with our iconic event each summer," said Stephen D. Keener, Little League President and CEO, noting that this year is the 75th Anniversary of the Little League Baseball World Series. "Since his time as a player here in Williamsport, and throughout his entire MLB and Olympic Baseball career, Todd has been a tremendous supporter, friend, and advocate of the Little League program and we are honored to welcome him into our Hall of Excellence this year as we celebrate 75 years of this incredible event."
Frazier was one of the 1998 Little League Baseball World Series Championship team from Toms River East American Little League, often referred to as "The Beast from the East."
Listing some of his stats from the series, the Hall noted he hit a home run in all but one of every game he appeared in. In the five games his team played, he went 9-for-15 with four home runs (including a grand slam), drove in 10 RBI, and scored 11 runs. In the Championship Game alone, he went 4-for-4 with a lead-off home run and was the winning pitcher.
He went on to become a member of the Reds, White Sox, Yankees, Mets, Rangers, Pirates and the U.S. Olympic team more than once.
He hit 218 home runs and batted .241 over his 11 years in the Major Leagues. He retired this year.
The statement announcing his induction into the Hall also noted his charitable causes and upstanding behavior on and off the field.
With the honor, Frazier joins fellow Little League Baseball World Series graduates Don Beaver (1952), Brian Sipe (1961), Ron Ricks (1962), Lloyd McClendon (1971), Staff Sgt. Wilbert Davis (1975), Pierre Turgeon (1982), Chris Drury (1989), Michael Cammarata (1991), Krissy Wendell (2004), and Austin Dillon (2002) as members of the Hall of Excellence.