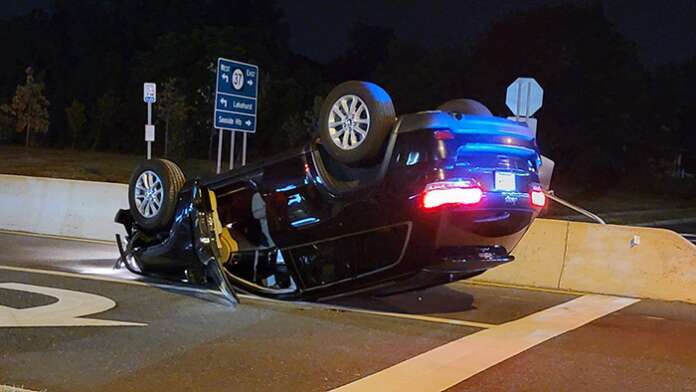 TOMS RIVER – A 51-year-old man was issued several summonses after driving under the influence and texting which resulted in a crash, police said.
Around 12:15 a.m., on July 24, officers were dispatched to the intersection of Route 166 and Highland Parkway for a report of a crash with an overturned car.
The investigation revealed that the driver, Robert Finley, 51 of Brick, was attempting to make a left turn onto Route 166 from Highland Parkway and he failed to negotiate the turn. As a result, his car hit the concrete divider and overturned before coming to rest in the Southbound lanes of Route 166.
  Toms River Police Spokesperson Jillian Messina told Jersey Shore Online that Finley was using his cell phone to send a text message while turning, causing him to cut the turn short.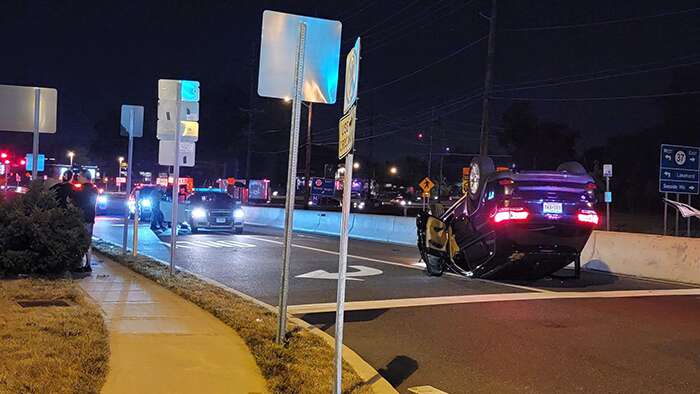 Officers placed Finely under arrest for driving while intoxicated and was transported to Police Headquarters. Messina said he refused medical attention and his vehicle was towed from the scene.
Finley was issued motor vehicle summonses for driving while intoxicated, refusal to submit to breath testing, reckless driving, careless driving, failure to maintain lane, use of cell phone, and failure to exhibit insurance card.