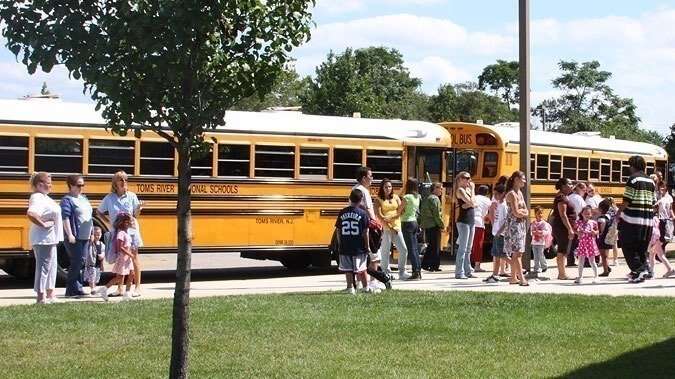 TOMS RIVER – School officials put together a tentative budget to present to the state but are holding out hope for more of a cushion.
The tentative 2023-2024 budget is $270,435,500. Of this, $186,903,573 is to be raised by taxes. The amount to be raised in taxes increased by $7,875,116 from the current year, which was $179,028,457.
However, this budget anticipates $13,346,822 in additional requested state aid.
Toms River is one of many districts that have lost aid consistently since 2018 due to a funding formula referred to as S-2. This redirected money from some schools with lowering enrollment to schools with growing enrollment. However, the exact formula has never been revealed to the public.
The Toms River district had been anticipating a loss of aid in the amount of $2,688,937. Instead, they received a surprise cut of $14,421,851.
In response to several towns throughout the state protesting cuts like these, state lawmakers passed a bill that said if a district suffered from a reduction in aid under S-2 for the 2023-2024 school year, they would receive 66% of the cut aid back.
The State Senate and Assembly passed their versions, and the governor has said he will sign it. This will add approximately $9.5 million in aid for the district.
This additional money would be Supplemental Stabilization Aid, and it would only be a one-time award. A district will have to write to the Commissioner of Education with a plan on how they will use the fund, and how they will manage in future years if they don't get the same kind of stabilization again.
"Toms River doesn't have a spending problem, it has a revenue problem," Superintendent Michael Citta said during a recent Board of Education meeting.
When the board voted on a resolution opposing the cut, the board members couldn't chime in fast enough.
Citta thanked other elected officials for passing their own resolutions or in some other way speaking out against it.
A resident, Maria Mitchell, shared her concern about what might be cut from the budget.
"We're not cutting programs. We don't have enough programs for kids in Toms River," Citta said. He said there's never any guarantee, but none of the board or administration members want to see cuts.
"Have faith, stand firm, stay ready. We will rally around each other for whatever we need to do," he said.
Mitchell asked about how the public can help, for example writing to state officials. In the past there have been busloads of people protesting in Trenton.
"You can certainly reach out to legislators with your concern," but the ones he has spoken to are already in agreement with the district, he said. As for anything more dramatic, like a protest, he said he didn't want to derail the path of diplomacy that seems to be working.
The district is made up of several towns and each will be impacted differently by the budget. On average, Toms River homeowners would see an increase of $154.45 per year. South Toms River would see an increase of $14.60 per year. Beachwood would see a decrease of $44.03 per year. Pine Beach's numbers were not available since they recently went through a re-assessment.
The public hearing on the budget will be on April 26 at 7:30 p.m. in the High School North auditorium.