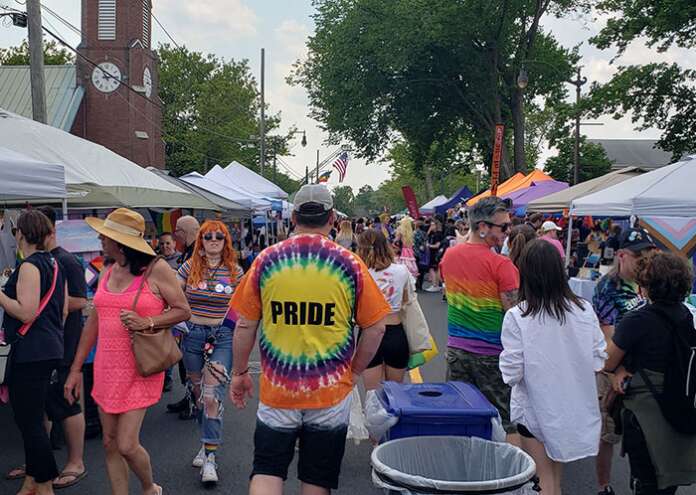 TOMS RIVER – June is Pride month in New Jersey and among the events held around the state was the township's 5th Annual LGBTQ+ Pride Festival on Washington Street which had a large turnout.
Numerous vendors set up tables along the road, which was shut down for the event. Some vendors were organizations that distributed information and promoted communication about issues. Some were hoping to collaborate in order to benefit the community's evolving Downtown district.
It also served to advance the mission of fostering a welcoming and comfortable environment for members and allies of the LGBTQ+ community in the shore area "and our neighboring counties," according to a statement from Toms River Pride on the Exit 82 Studio Theater home page.
There were food vendors, shopping and various activities. ASL interpreters were present during all mainstage performances. Toms River Pride partnered with the Virtual Queer Library for a book drive during the day.
Some attendees noticed a religious group that attempted to drown out a speaker during the opening of ceremonies. The protestors were told by police to cease use of their bullhorn.
This wasn't the first time a religious group came on the scene to heckle attendees at this event. The incident quickly passed and attendees were able to enjoy the rest of the day as intended.
  Many that were present carried the rainbow flags and wore rainbow attire including capes.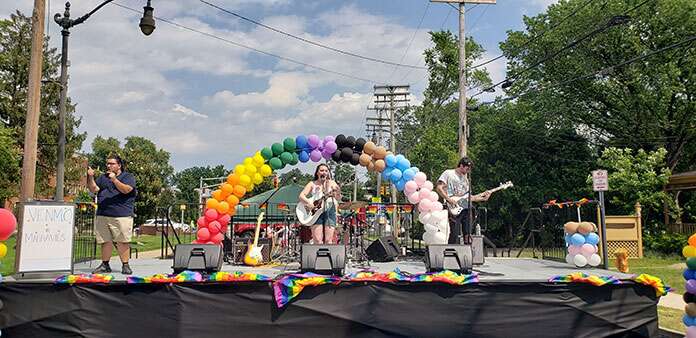 Pride Month originated in June in observance of the Stonewall Uprising, which was an important turning point in the struggle for LGBTQ+ equality. The incident involves members of the New York City Police Department who raided the Stonewall Inn, a gay bar, during the morning of June 28, 1969. While raids were common, patrons fought back which resulted in several days of violent altercations in areas of Greenwich Village.
The situation sparked the observance of Gay Pride Day on the last Sunday of June. Later it evolved to include various events in June such as pride parades, parties, concerts, workshops and lectures throughout the nation and even internationally.
Within the Garden State, according to the Movement Advance Project (MAP), around 4.1 percent of the population – roughly 343,000 individuals – identify as LGBTQ.
The MAP tracks legislation targets. This year marks a large increase in legislation targeting LGBTQ rights, according to the American Civil Liberties Union. According to the ACLU, around 500 pieces of legislation across the country have been filed in their respective state legislatures in 2023.
For example, there are bills in the state Assembly that address LGBTQ issues. One would permit parents who object to curriculum or learning activities in public school to receive a voucher from their school district for their child to attend a nonpublic school while the other would bar transgender students from competing in girls' or women's sports at public or nonpublic schools and colleges. These bills have yet to be heard in their respective committees.