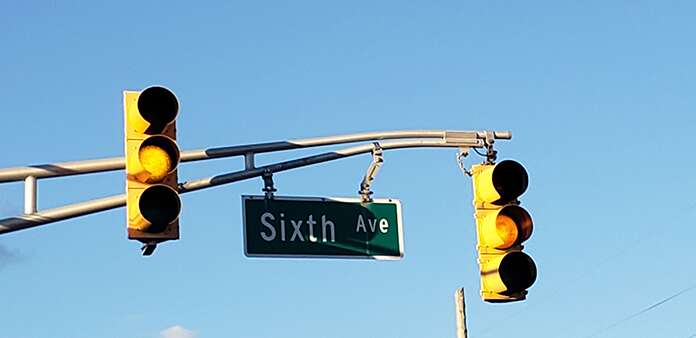 BARRIER ISLAND – Watching the blinking lights has been a visual marker for the changing of seasons for generations now.
There was a time when watching the tall golfer statue at Barnacle Bill's Miniature Golf and Arcade in Ortley Beach was a visual cue for the season's change but big Bill stands up all year long these days.
Drivers are more concerned with speed and traffic lights and along Route 35 on the northern barrier island in Ocean County, those lights were switched to "blinking" mode on October 17.
This is a yearly tradition following the shift from heavy summer traffic and gridlock back to a reduced volume in the autumn and winter months. The now yellow (amber) lights that run along Route 35 are operating while red blinking lights notify motorists to stop before turning from side streets. There are a few lights still active, such as Washington Avenue in Lavallette.
This is due to the proximity of the intersection to the Lavallette Elementary School and the borough's post office and municipal complex. Most traffic lights in Seaside Heights remain active year-round.
Speed limits were raised recently in some areas. On Route 35 South, speed limits went up to 45 miles per hour in much of Brick and portions of Toms River townships.
Most of Lavallette going northbound saw speed limits raised to 45 miles per hour while in portions of Brick Township they went to 40 miles per hour.