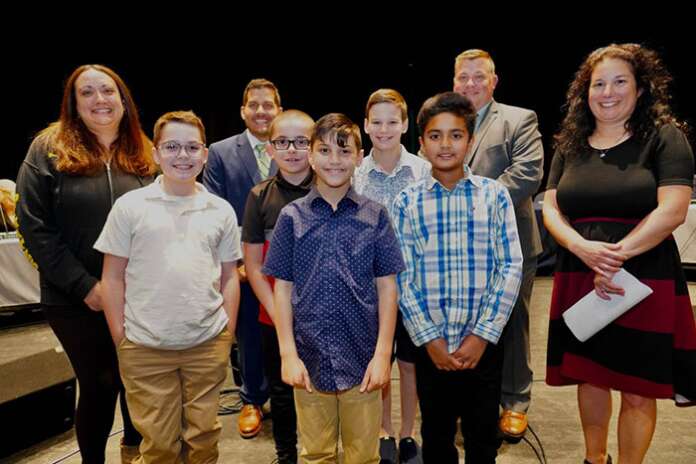 TOMS RIVER – Each year, the Ocean County Math League provides students with an opportunity to compete in county-wide math contests designed by teachers and administrators. The contests are rigorous and designed to reflect the New Jersey Mathematical Learning Standards and state assessments.
To say these contests are quite difficult is, in fact, an understatement. Students have 50 minutes to complete 25 complex questions. Every question is open-ended; fractions must be reduced; and all unit labels must be specific and accurate to receive points. (Needless to say, if you don't know what all of that means, you don't belong in this contest.)
North Dover Elementary School and the district are extremely proud to report that, with guidance from GT interventionist Dawn Gawalis, the NDE fourth-grade team earned first place in the Ocean County Math League Competition.
The winning team featured Massimo Raineri, Harrison Yannariello, Franky Hanson, Alexander Koppenhaver, and Devansh Gupta, who personally scored first place in all of Ocean County for grade four, receiving an astounding 23 out of 25 possible points.
The team was recognized at the May 18 public school board meeting for their outstanding accomplishment. "We are so proud of your accomplishments and can't wait to see how you use your mathematical talents in the future," said NDE Supervisor Dina O'Donnell.