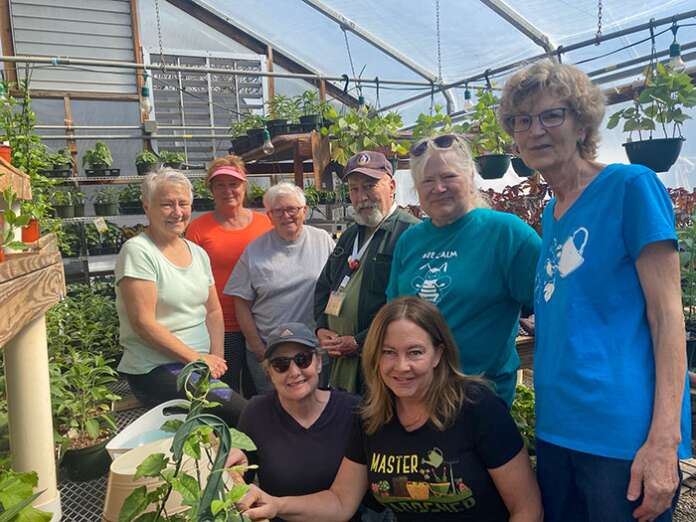 OCEAN COUNTY – Lots of fledgling blooms and other plants are ripe for new homes when the Ocean County Master Gardeners open up shop on Saturday, May 7 from 9 a.m. until 1 p.m.
The rain or shine event will be held at the Rutgers Cooperative Extension of Ocean County, located at 1623 Whitesville Road (Route 527) and Sunset Avenue in Toms River.
An assortment of volunteer master gardeners continue to alternate tasks at the greenhouse in preparation for the sale, which is open to the general public.
Half of the items that will be available for sale started as tiny seedlings, while the other half started as plugs – or tiny plants.
  While many of Ocean County's master gardeners are retired, their regular career choices suggest their instincts focus on nurturing others. Teachers and nurses seem particularly attracted to the Ocean County Master Gardener's program, which involves training and certification from Rutgers Cooperative Extension of Ocean County.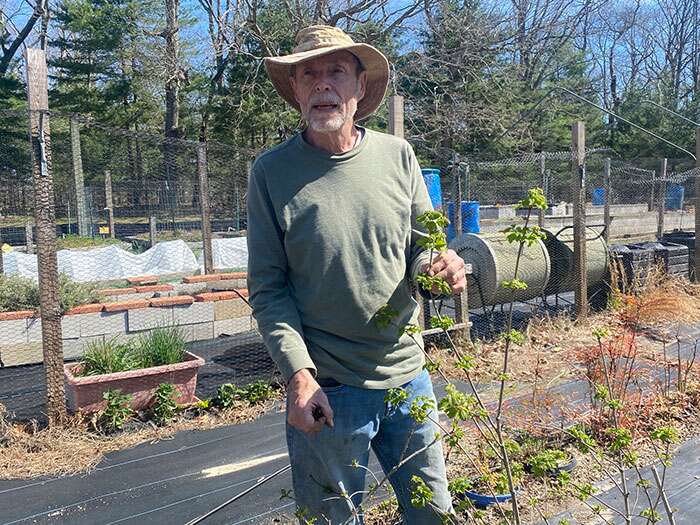 Linda Convey and Mary Townsand oversee the Ocean County Master Gardeners program and shared their passion. Approximately 160 people donate their time, with some signed on as volunteers for more than 20 years.
"We do not receive money from any government agencies to do the work we love," said Convey. "We raise our own funds with the plant sale to support ourselves."
The plants don't represent the most expensive part of the horticulture endeavor. Equipment and procuring pots and different types of soil can sometimes be the priciest.
Townsend said that the county donated the space where the plants are grown. Master gardeners built the greenhouse, as well as the hoop house for perennials and created a shrub garden. A separate area is reserved for rows of herbs that will also be available at the plant sale.
The greenhouse itself serves as home to annual flowering plants, which should be either in bloom or ready to bloom at the time of the plant sale.
  "We also have a sharing garden where we grow vegetables and give them to various food pantries," Townsend said.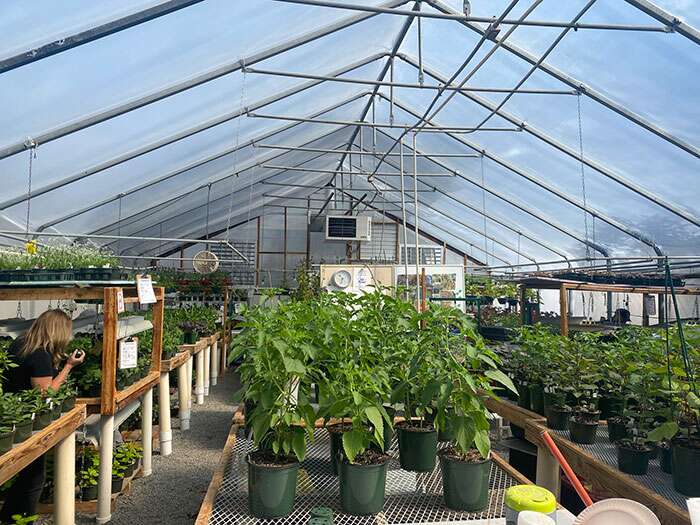 Visitors to the plant sale can choose from an assortment of plants. One of the favorites includes hyacinth bean vines, which climb and wrap as they grow. Convey said their purplish-pinkish blooms can sometimes also turn out to be a deeper purple.
"Our prices at the plant sale are competitive with what can be found at the big box stores," said Convey. "However, we try to grow things that can't be found at the big box stores or the local nurseries. That's because they don't grow their own plants."
A benefit of picking up plants at the sale put on by the Ocean County Master Gardeners is taking advantage of their knowledge. It's not just what they know about healthy or non-healthy plants – or even what grows in what types of soil.
  "We are all trained in how to identify ticks," said Townsend. "People will come in with a tick they took off their skin and put it in a little baggy. Around here, people should know if it's a blacklegged deer tick because they're one of the ones that carry disease."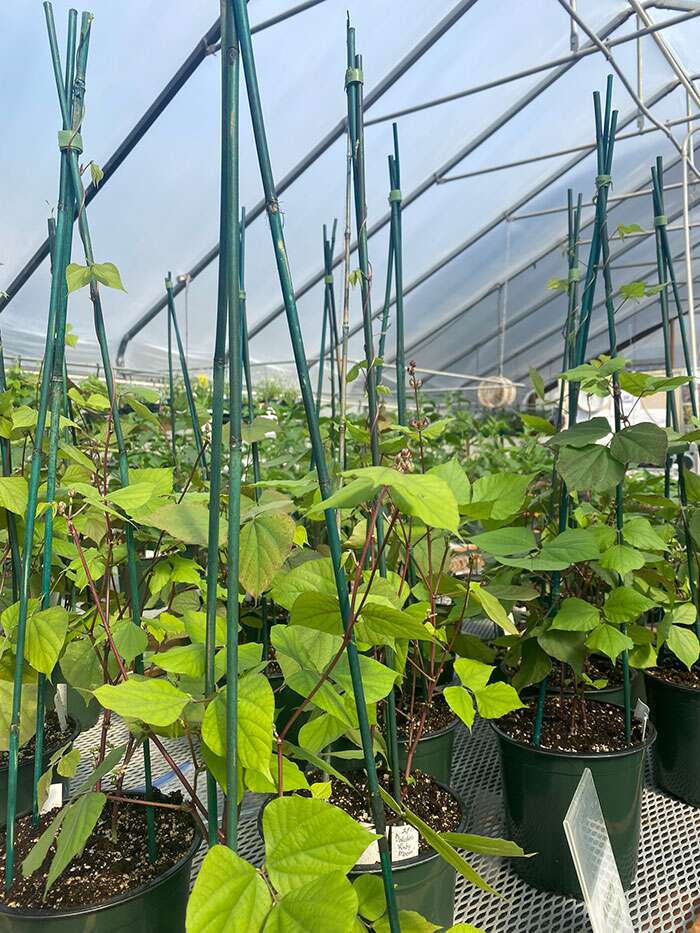 The Ocean County Master Gardeners Plant Show has been immensely popular in the past, with people arriving well before the 9 am start time. Cash or credit cards are accepted for purchase the of specialty annuals, perennials, herbs, and shrubs.