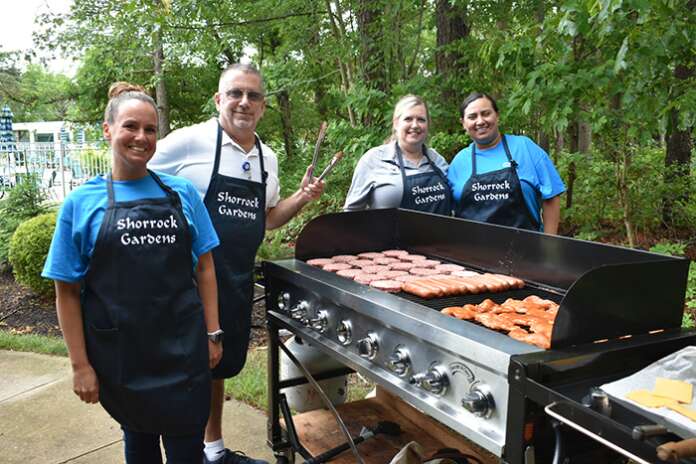 TOMS RIVER – The Lions Head South community came out in force to support a fundraiser in memory of a resident's grandson, raising $3,700 for the Patrick Romano Jr. Memorial Scholarship Fund at a golf outing and luncheon on June 16. The event was organized by the Lion's Head Country Club, Women's Golf Association, and Men's Club. Complete Care at Shorrock Gardens, a nearby nursing home, provided a barbecue lunch for the event.
  Romano's grandfather, Joe Bill, is a long-time resident of Lions Head South and a member of the Country Club and Men's Club. Romano was a collegiate hockey player in his junior year at Niagara University when he passed away in March 2021.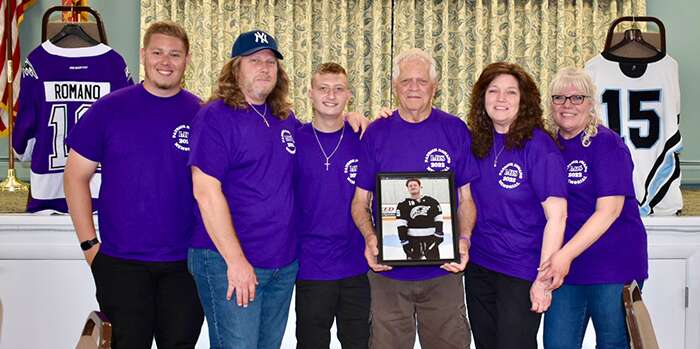 The Patrick Romano Jr. Memorial Scholarship Fund awards annual scholarships to two student athletes at the schools that Patrick attended, Niagara University and Toms River High School East. The fund aims to carry on his legacy and honor his genuine willingness to always help others and his ability to have a positive impact on people's lives. To learn more, visit their Facebook page at facebook.com/prjscholarship.