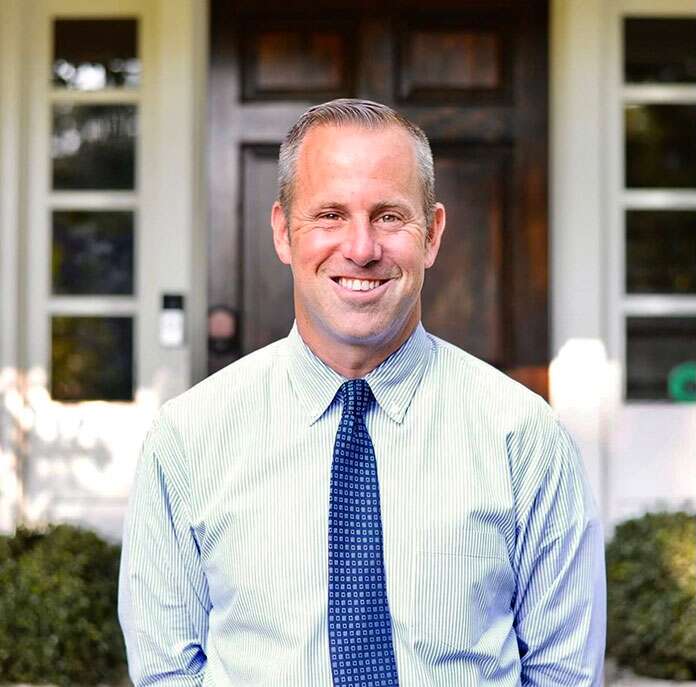 TOMS RIVER – Former Councilman Terrance Turnbach announced he has filed to run for the chair of the Ocean County Democrats against long-time office holder Wyatt Earp.
"My pledge is to rebuild and rebrand our county party as an organization we can be proud of, an organization people want to be a part of, and a party built on inclusion," he said. "We should not have to hide our identities as Ocean County Democrats in elections with the hopes of getting elected, but we must build a brand of public service and strong work ethic that drives our neighbors and fellow residents to vote for us."
Turnbach won the council election in 2017, alongside two running mates. They were the first Democrats on the Toms River governing body in years. One of them wound up switching parties; another chose not to run for re-election. Turnbach didn't win his re-election bid in 2021. He won in the first post-Trump election, when the nation was swinging blue. He lost in the first post-Biden election, when the nation was swinging red.
This time, his running mate is Tara Kownacki. The municipal chair for the Lacey Township Democratic Organization is running for Ocean County Democratic Vice Chair.
"There is a real opportunity here to strengthen the party and energize local Democrats," Kownacki said. "It has become apparent that there are areas we can improve upon, such as communication and organization with our local municipalities. We need to streamline information and modernize the way we work with municipal chairs and candidates for office. Terrance and I share the same work ethic and ethos. We believe in building people up, bringing people along, and giving everything 110%."
Turnbach and Kownacki shared statistics that in 2021, Ocean County held 26 municipal elections, and only half of those had Democratic candidates. Currently, of the 212 elected positions across the county, 202 are held by Republicans.
"It's hard to win elections when we're not running candidates," Turnbach said. "Is our party in a better position today than we were 16 years ago? It's time for an honest gut check."
They said they are working to fill committee seats "left vacant by the current leadership team."
When current Democratic Chair Wyatt Earp took the helm 16 years ago, Democrats held office in 11 of Ocean County's 33 municipalities, Turnbach said. Currently, Democrats hold office in only three of the 33 municipalities.
Earp declined to address individual attacks Turnbach made, only to explain the strides county Democrats have made in recent years.
The county is strongly Republican, with only Brick being run by Democrats. By way of comparison, there were 68,615 votes for Gov. Phil Murphy in 2021 across the county compared to 56,582 in 2017. Mail-in voting strongly favored Democrats across the country and that was true here as well.
"It's a democratic process," said the current chair, Wyatt Earp, of the election to lead the county party. "I would be hopeful that someone running for a county-wide position would be active in the county organization.
"I wish him well and good health," he said.
Turnbach is an attorney at the law firm Starkey, Kelly, Kenneally, Cunningham & Turnbach and became known for public service. In addition to being on the boards of the Hope Center and Northern Ocean Habitat for Humanity, he worked with State representatives to amend the Code Blue laws; established the Toms River Education Foundation, which raised over $40,000 for students; created the Toms River Food Distribution site during COVID-19; and worked with Governor Murphy's Office to secure $400,000 for the Toms River Field of Dreams and $7.6 million for Toms River Regional Schools as aid to address the budget cuts.
Born and raised in Lacey Township, Kownacki moved to San Diego for college, where she met her husband. They moved back to Lacey in 2009, where they raise their four children. She became more active in politics in 2016, attending the Women's March in Washington, D.C. and volunteering for congressional candidates, going on to become municipal chair.