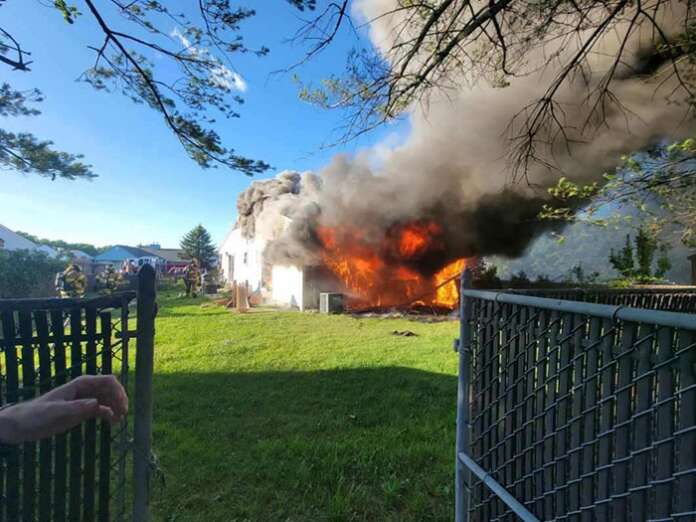 TOMS RIVER – A blaze that broke out Sunday evening destroyed a home on Mystic Port Place in the East Dover section of Toms River, officials said.
Around 6:30 p.m., East Dover and Island Heights Fire Companies rushed to the fire, and one side of the duplex was completely engulfed in flames when firefighters arrived.
Chief Inspector John Novak said a second alarm was transmitted with units from Toms River Fire Companies No.1 and No. 2, and Silverton Fire Company responding. Ocean Beach Fire Company responded to provide coverage for the area.
Firefighters swiftly attacked the interior in search of any occupants. Within 20 minutes, the fire was placed under control and firefighters remained on scene to conduct overhaul and extinguish small pockets of fire.
Novak confirmed that there were no residents inside the home, however, the family's pet dog perished in the fire. No other injuries were reported.
The fire does not appear to be suspicious, Novak said. At this time, fire inspectors from the Toms River Bureau of Fire Prevention along with the Toms River Police Department are investigating the fire.