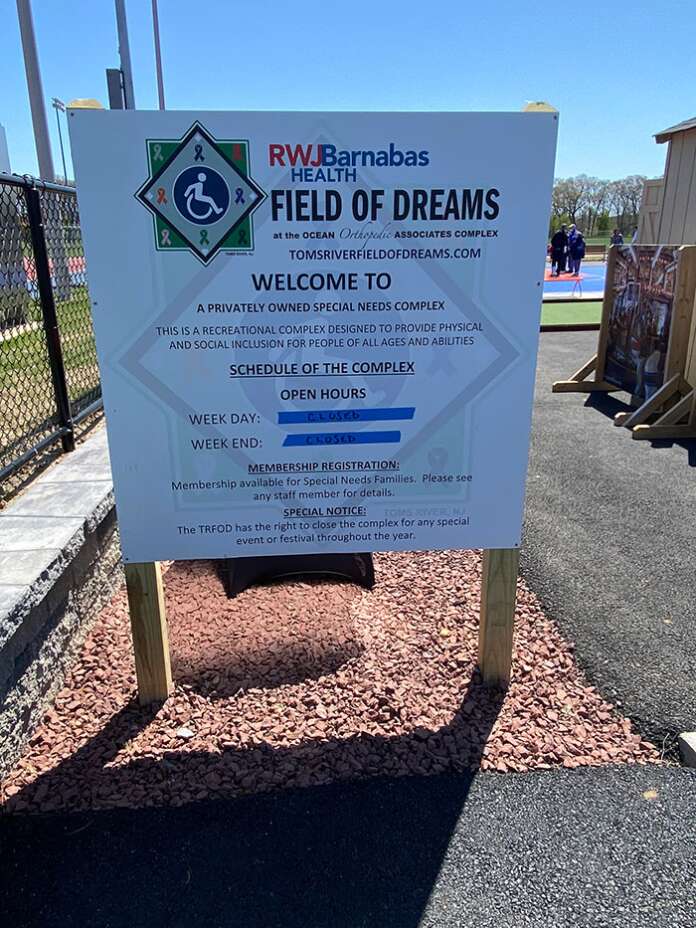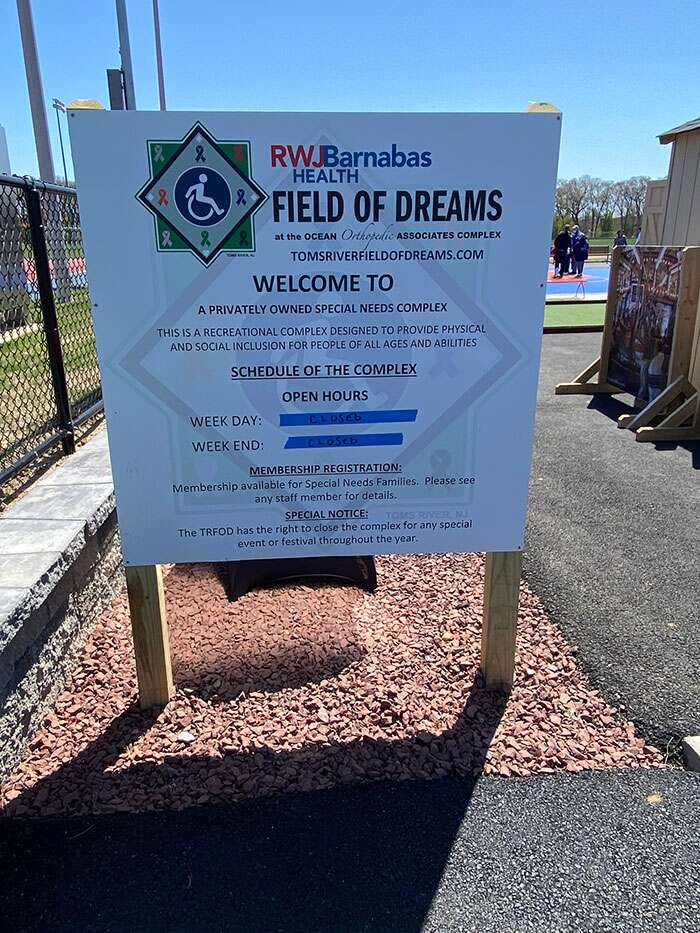 TOMS RIVER – A comedy night will be held on October 22 to benefit the Field of Dreams.
Doors open at 6 p.m. and the show begins at 8 p.m. at the RWJ Barnabas Health Arena on the site of High School North. The First Base Beer Garden will offer beer and wine for purchase before the show.
Presented by Gotham Comedy Club, there will be WFAN's Craig Carton and Evan Roberts. Join special guests, Major League Baseball's, "The Toddfather" Todd Frazier, New Jersey's top rated morning show host, and Bill Spadea, for an evening of laughter with top-rated comedians Aaron Berg, Vlad Caamano, Jeff Norris, Mike Yard, and more.
Tickets range from $25-$100, with $250 VIP packages available. The $250 VIP ticket includes prime seating, a meet & greet with Craig Carton, Evan Roberts, Todd Frazier, and Bill Spadea, from 6:15 – 7:15 p.m., as well as private room food and beverages with Beer Garden access.
  For more information, visit rwjbhfieldofdreams.com 
Christian Kane, co-founder of the RWJBarnabas Health Field of Dreams at the Ocean Orthopedic Associates Complex, shared details about what has happened since their Grand Opening on April 30:
1,623 Families have registered for the complex.
1,471 Students from New Jersey public school districts have used the complex.
923 Viz-Pin Full Memberships to the complex.
893 People attended the Grand Opening Ceremonies
453 Adults living with a special need have used the complex.
117 Student-athletes are participating in our three organized leagues.
52 Events have been offered to the community at the complex.
34 School Districts have used the complex.
20 Organizations who assist those over the age of 21 have used the complex.
6 Special needs birthday parties
4 Leagues: Inspirational Flag Football, Cheerleading, Baseball, and Basketball
2 Hires Staff members who live with a disability.
0 Cost to the community.
  To purchase tickets, visit Eventbrite.com