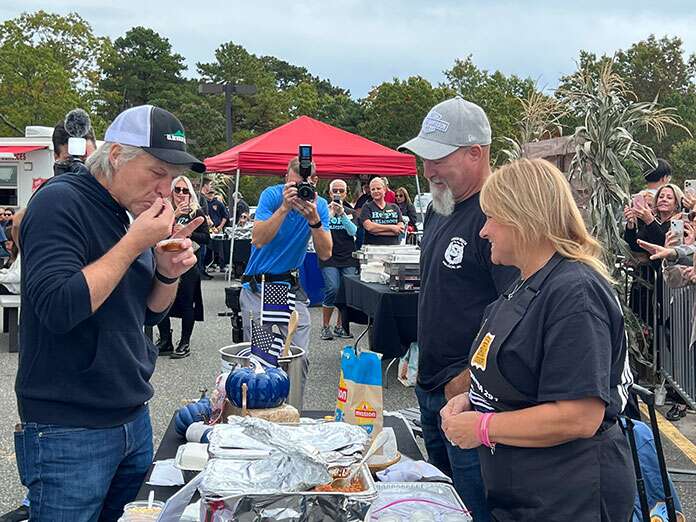 TOMS RIVER – A fiery competition between almost a dozen first responder teams left crowds of people licking their lips as taste-testers in JBJ Soul Kitchen's 7th Annual Chili Cook-Off.
Guests began lining up outside the fence of the Hooper Avenue location as early as 9 a.m. and traveled from as far away as Brazil. Though preliminary reports gave no hint rocker Jon Bon Jovi planned to be on site, the promise of raising funds for a good cause made the trip worthwhile.
  Most know Bon Jovi as a Jersey boy with Sayreville roots. While his music and looks cause many to swoon, the mission he's created deserves more than its share of attention. The Jon Bon Jovi Soul Foundation began back in 2006 to help combat hunger, poverty and homelessness.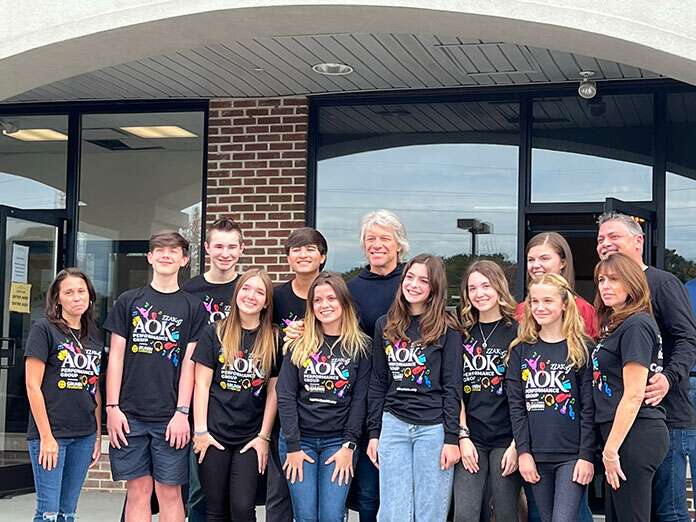 Not only does the JBJ Soul Foundation provide warm nutritious meals at its Toms River location, but it's also involved in setting up affordable housing. The local restaurant accepts donations for its healthy meals and provides in-need customers a reprieve from food insecurity.
Bon Jovi showed up at the outdoor chili event and savored samples as he spoke to each of the competitors. The teams who competed and the names of their entries included:
Toms River Fire Co. #1: Smolder on the Hill
Lanoka Harbor EMS: Blaze of Glory
Ocean County Sheriff's PBA Local 379: Macho Five Start Chili
Six Flags EMS: Nitro Chili
Sayreville Police Department: Slippery When Wet
NJ State Police-Holmdel: Joey Keys Smoked Chili
Melrose Hose Company/Sayreville Fire Department: Melrose Chili
Union Beach Police Department: Momma's Blue Line Chili
President Park Fire Co/Sayreville Fire Dept: House 5 Chili
Sayreville Engine Co #1/Sayreville Fire Department: Last Minute Experiment
  Toms River Police Department: Battle River Stout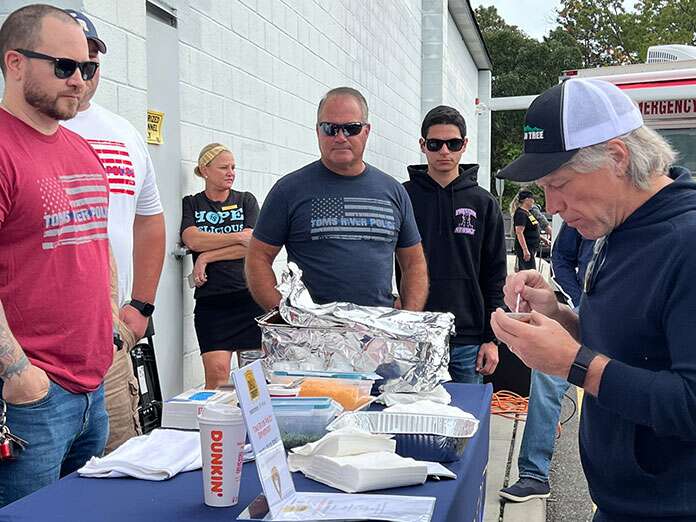 "Aww, the hometown's here," said Bon Jovi, as he stopped by the first of four Sayreville competitors.
After the famous rocker spoke with each of the first responders about their recipes, he took photographs and autographed everything from shirts to programs. He also changed his hat a few times to don the logos of competitor's departments.
A man on a mission of caring for others, Bon Jovi then headed to his waiting fans who came to support his efforts. He took phones from the hands of those who couldn't get the angle right and posed for selfies. Gates opened and people turned over donations to do their part to help the less fortunate.
The Chili Cook-Off was more than a test of who made the best of the heartwarming meal. Applaud Our Kids Foundation provided great entertainment from some talented young people. Children's activities were also offered by Home Run Entertainment.
The community event featured a food drive, which brought in over 500 pounds of food for JBJ's partners at People's Pantry.
  Donations raised from the cook-off go towards making life better for the needy – the first set of winners in the end. And – as far as the chili champions?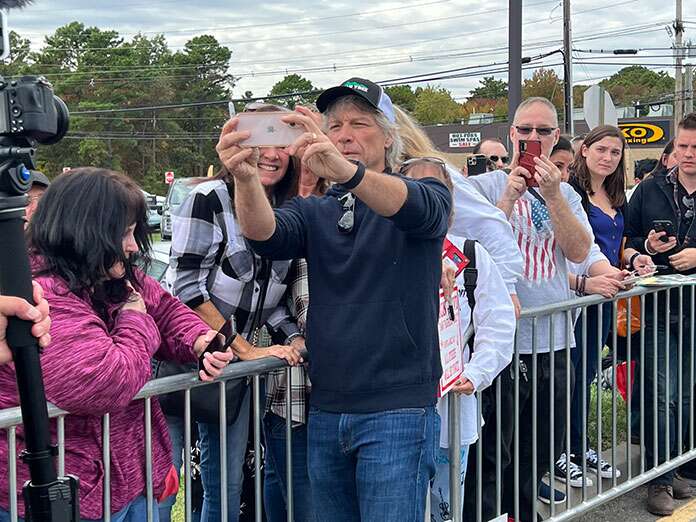 "Union Beach Police Department's 'Momma Blue Line Chili' took first place in the contest," said Casey Pioli of JBJ Soul Foundation. "Six Flags EMS took second place, and NJ State Police-Holmdel took home third. We granted the rest of our participants with Honorable Mention certificates."
JBJ Soul Kitchen Toms River, employs four full-time paid employees: Executive Chef, Head Chef, Community Coordinator and Steward. The rest of the team are volunteers.
  "We could not do what we do without our volunteers," Pioli stressed. "As our website states, 'Volunteers are essential to the JBJ Soul Kitchen mission and are the life blood of what we do.'"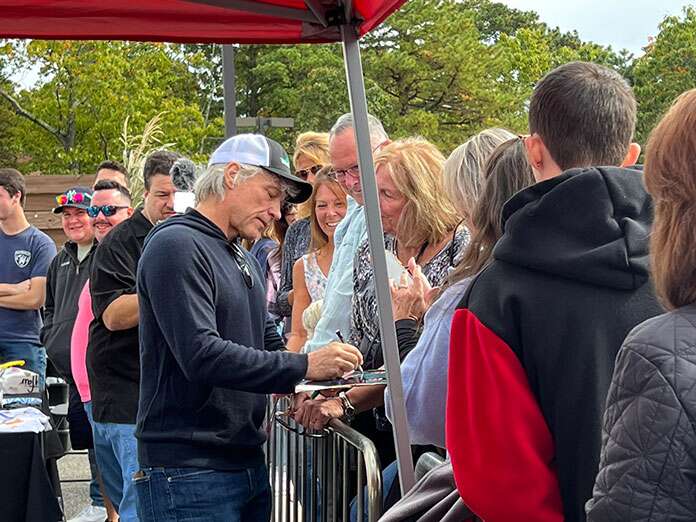 Those interested in volunteering should visit jbjsoulkitchen.org/volunteer. There is a mandatory orientation process. All volunteers must be 15 years or older, and live within a 15-mile radius of a JBJ Soul Kitchen location.