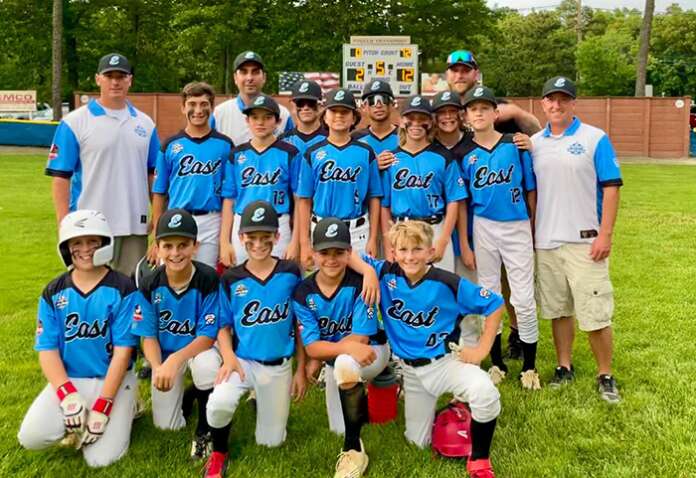 TOMS RIVER – As the season is winding down, several local Little League teams are winding up for a pitch in regional championships.
Little League athletes have always been ready for the big time, and this year is no different. This is just a sampling of what these kids have been doing on their summer vacation.
The Toms River East Little League 12-and-under All-Stars won the New Jersey Championship. They are scheduled to play their New York counterpart, Massapequa Little League, on August 6. If they continue to win regional games, they will be going to Williamsport, PA for the World Series from August 17 through August 28.
This team has a history of winning. In fact, they made it to the World Series last year as well. Going back a bit, Toms River East captured local fans' attention when they won the World Series back in 1998.
But they aren't the only local team hitting it out of the ballpark this year.
The 8 to 10-year-old Softball All Stars were crowned New Jersey State Champions. That win sent them to Wilkes-Barre, PA to compete in the Eastern Regional Tournament.
The 12 and under Softball All Stars won the New Jersey State Championship. Unfortunately, they lost in Bristol, CT at the Mid- Atlantic Region Tournament.
The 9 to 11-year-old Baseball All-Stars were District 18 Champions. They lost in the Section 3 Championship.
  Yet another team, the MIT Minors All-Stars (Ages 9 & 10) were the Mason Invitational Tournament Champions. This is the top competition, meaning they could not advance any further. The 12 and under team won the MIT's Manchester Tournament for the Majors.
The 9-year-old Baseball All-Stars are the Barnegat Tournament Champions. This tournament is the top game in their age group. Like the MIT, they can not advance any further.
Additionally, the Brick Little League 10-Year-Old All Stars earned second place in the NJ Section 3 Championship Tournament.