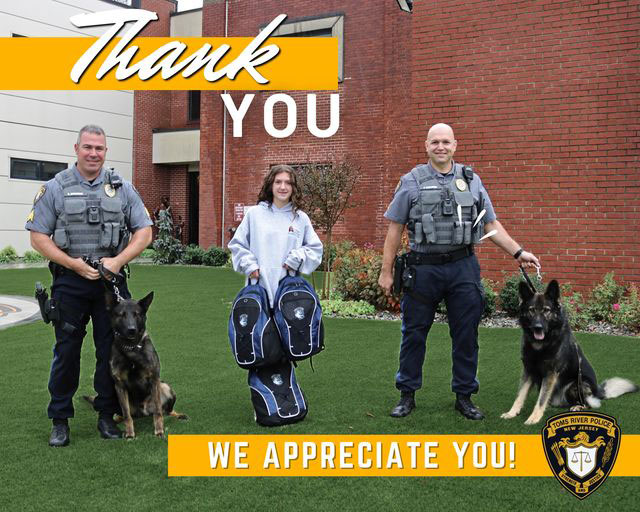 TOMS RIVER – The Toms River Police Department would like you to meet Morgan. This incredible young lady is 13 years old. For her 7th birthday, Morgan decided to raise money to support K-9s. Since then, she has worked with organizations like Vested Interest in K-9s, K-9 Defender Fund, and she is currently working with Protecting K-9 Heroes.
Every year since, she has held a birthday fundraiser, to date Morgan has raised over $20,000, and provided countless trauma kits and safety equipment to K9s both locally and across the country.
Morgan is also one of six youth runners in the county with the organization Running 4 Heroes. Each time a first responder is lost in the line is duty, a runner from the organization is asked to run a one-mile tribute run in their honor.
In the past year, Morgan has completed over 50 miles to honor first responders. Running for Heroes also provides $10,000 grants each month for injured first responders, supports a K-9 grant program for training supplies, and donates money to the families of the fallen when young children are involved.
Morgan's dream is to one day work in K-9 law enforcement. They wanted to send a huge thank you to their Hero, Morgan!