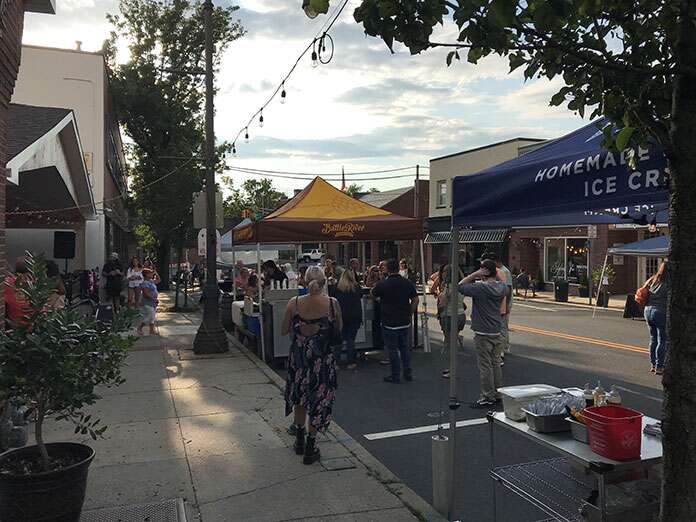 TOMS RIVER – On weekend evenings, downtown Toms River comes alive with a street fair atmosphere, as vendors and restaurants cater to people strolling through. An upcoming night will have a special cause, as it is a fundraiser for local schools.
On August 11, after 5 p.m., various restaurants will be donating a portion of their proceeds to the Toms River Education Foundation, a nonprofit formed to help pay for extracurricular activities and other needs.
Capone's Gourmet Pizza and Pasta House, Battle River Brewing, Sáfu Sushi DTR, A Thyme for All Seasons, and Garden State Distillery Company will all be participating.
Their support will help make sure students in need are returning to school in September with proper school supplies.
"All of these businesses deserve our support as they step up year in and year out to help our students," Foundation member Terrance Turnbach said.
During these Summer in the Streets nights, Washington Street is closed off to car traffic from Route 9 to Robbins Street to make way for foot traffic. Live music charms the crowd. Tables are set up for people to enjoy food and drink from the local establishments.
In the face of the state cutting funding to the district, the schools have been cutting staff.
Toms River is one of many local districts that were hit hard by a new funding formula named "S-2," because that's the Senate bill that created it. In a nutshell, funding moved from districts that were losing enrollment to those that were gaining students.
The S-2 funding formula came into effect in 2018 and every year has cut more and more money. It is supposed to taper off over the course of seven years. The problem is that at the end of those seven years, the district's aid will be set at that much lower number.