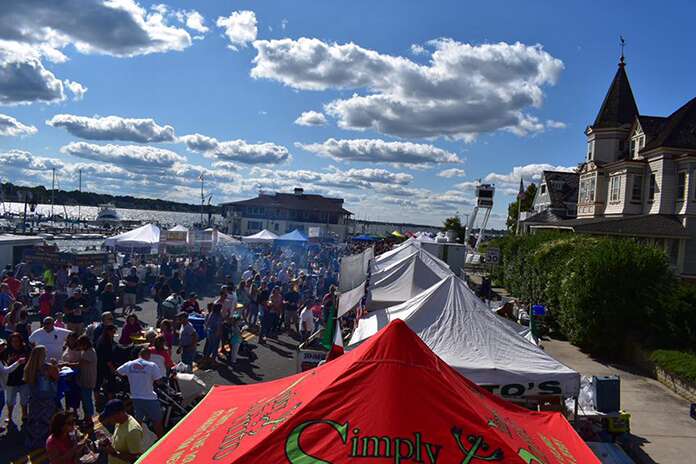 ISLAND HEIGHTS – The 31st Annual Sailfest NJ will once again be hoisting it's sails in the beautiful Island Heights area of Toms River on September 10 from 10 a.m. to 10 p.m.
Sailfest NJ has become the largest sailing festival in New Jersey with vendors, live music, rides, a charity regatta and more that attracts over 15,000 people to Island Heights from throughout New Jersey, New York City and Philadelphia. 100% of the proceeds from Sailfest have continuously helped community programs for schools, food banks, youth, veterans, homelessness, health care, scholarships and other needs supported by the Toms River Rotary Club Foundation.
Sailfest NJ will kick off at 10 a.m. with a 9/11 Reflection Ceremony to honor the men and women who serve our country or lost their lives on the tragic events. Then, we cast off with a full day of live music, including a performance by the band Garden State Radio, plus crafters, vendors, charity regatta, a beer, wine and food truck area, inflatable kiddie rides, a cash 50/50 raffle, Sailfest merchandise, and other family fun at the Jersey Shore! This year is the greatest number of vendors we have had in the history of Sailfest.
Thank you to sponsors! Downs Ford on Route 37 in Toms River, Ocean County Tourism, Dillion's Creek Marina in Island Heights and The Josephsen Family.
  Don't get left at the dock! Event details, Advertising, Vendor spots and Sponsorships are on 'sail' now at SailfestNJ.com.
  If you have any questions, please email The Rotary Club of Toms River at Rotary@SailfestNJ.com.
  Funded in part by a Grant from the Ocean County Tourism Board of Commissioners. Explore more at OceanCountyTourism.com.