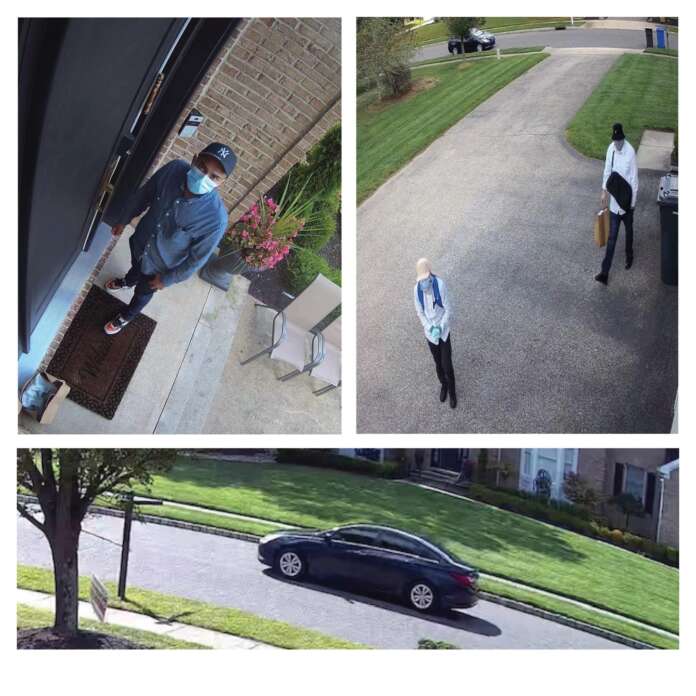 TOMS RIVER – Authorities are asking for the public's assistance in identifying three men who were involved in an attempted burglary Thursday afternoon.
Around 2:35 p.m., three people were caught on camera attempting to enter a home on Fiddler's Run.
According to police, one man wearing a blue baseball hat rang the front doorbell while carrying a shopping bag. When there was no answer, he returned to a car parked at the curb.
Two other men wearing white shirts were seen at the rear of the house where they broke a window. The man in the white hat briefly entered the house but was scared off by the alarm, police said.
All three men then fled the area in a dark blue Hyundai Sonata.
  Anyone who can identify the people pictured or have information about this incident is asked to contact Detective James Carey at 732-349-0150 ext. 1292 or at jcarey@trpolice.org.