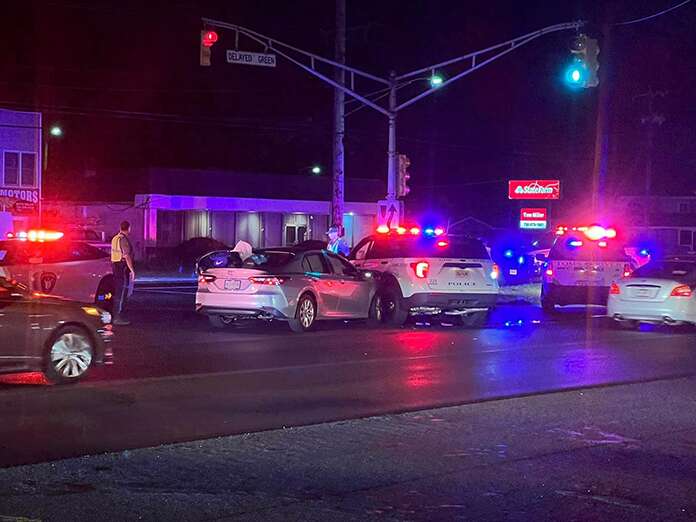 TOMS RIVER – A police officer and another driver both suffered minor injuries after their cars collided on Sunday, August 14 at around 9 p.m., police said.
  The officer was responding to a boat running aground near Middle Sedge. The emergency lights and siren were on, said police spokesperson Jillian Messina.
Brian Ayres, 55 of Pearl River, NY, was traveling in the left lane heading west on Route 37 near the intersection with Fischer Boulevard when he struck the police car on its driver's side, she said.
Ayres told officers that he did not see the emergency lights of the patrol car. According to witnesses at the scene, all other traffic had stopped. He received a summons or failure to yield to an emergency vehicle.
Ayres and the officer only suffered minor injuries as a result of the crash and refused medical treatment.
The incident remains under investigation by Toms River Police Sergeant Sean Smith. Also assisting on scene was the Ocean County Prosecutor's Office and Ocean County Sheriff's Department.