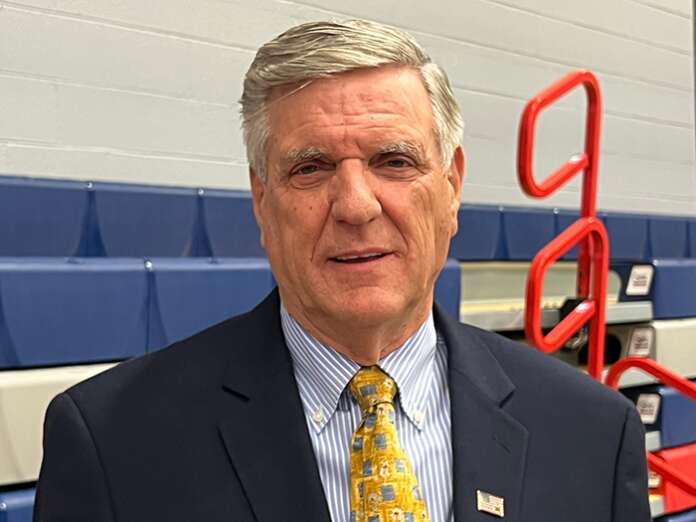 OCEAN COUNTY – Thirteen may well be Ocean County Republican boss George Gilmore's new lucky number.
Gilmore will once again head the Ocean County Republican Organization after he defeated Sheriff Michael Mastronardy last night by a vote of 333 to 320 – a difference of just 13 votes.
  Nearly 89 percent of eligible Ocean County Republican Committee members participated in the heated contest that left Gilmore as victor.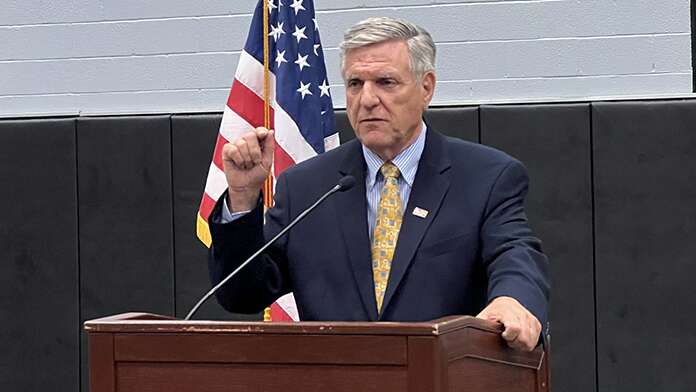 Three polling areas were set up throughout the county, with the main station at Ocean County College. Satellite locations also allowed voters to cast their ballots in Manahawkin and in Lakewood. At the Southern Ocean County location, the vote was 75 to 45 in Gilmore's favor. In Lakewood, Mastronardy secured the majority with 71 votes, while Gilmore received a total of nine.
Not all of the hundreds who flocked to the Ocean County Republican Committee's meeting were eligible to vote as party county committee members. State, county, and local elected officials were among the group gathered at Ocean County College voting headquarters.
Gilmore continued to work the room until the last vote was cast and mingled with the crowd. He previously held the chairman spot for 23 years from 1996 to 2019 and stepped down after he was convicted of tax related charges. President Donald Trump pardoned Gilmore on his last day in office. The action lifted several constraints, including Gilmore's ability to return to public office.
  Ruthanne Scaturro was on the ballot as Gilmore's running mate and will become his vice chair. Scaturro secured 325 votes putting her in the lead over her opponent Barbara Lanuto, who received 311 votes.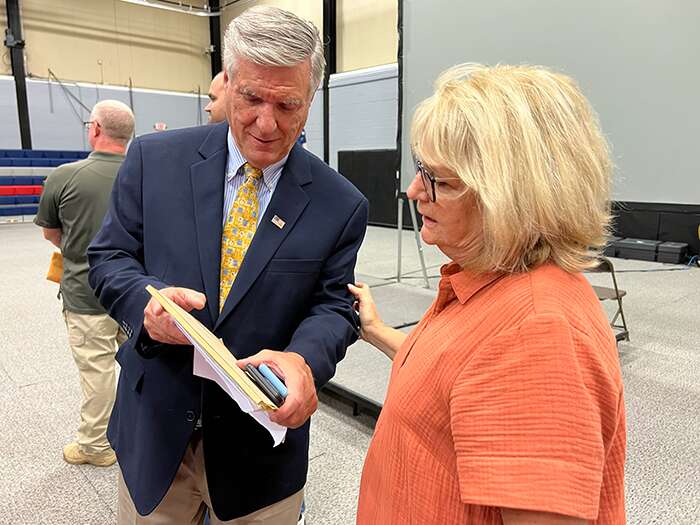 Outgoing Ocean County Republican Committee Chairman Frank Holman III announced the results, and abruptly left the podium. By that time, the crowd had dwindled down to approximately 100 people.
Gilmore took over the microphone at that point and said the agenda called for the new chairman to speak after the votes were counted. He said he was okay with the fact that the item was seemingly cut out at the last minute.
"Ruth and I have worked very hard to try and bring this organization together," said Gilmore. "We want to get everyone rowing in the same direction to defeat Democrats.
  "Some people aren't going to be happy," Gilmore acknowledged. "We saw people on the (County Commissioner) level endorsing him (Mastronardy). But I had the people endorsing me."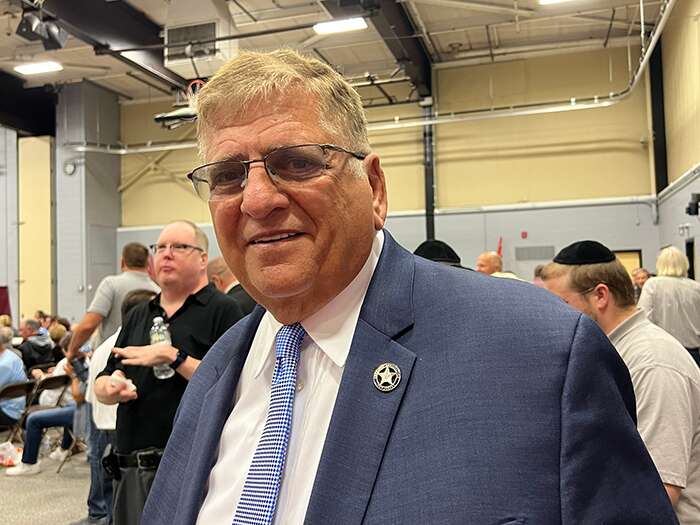 Gilmore said his election means there will no longer be fear in the Ocean County Republican Organization. He said there would not be any type of intimidation and that he wanted everyone to work together and support the candidates of their choice.
Scaturro echoed Gilmore's sentiments and said the two plan to make sure everybody has a voice. She said the team ran a grassroots campaign with the efforts of a number of people.
"We knew it was going to be a close race," said Commissioner Gary Quinn. "The sad part is that it ended up being such a negative, dirty race, which Republicans are not in favor of."
  Quinn said that the division in the organization would require some time to heal. He compared the split to what happens when families have spats among themselves.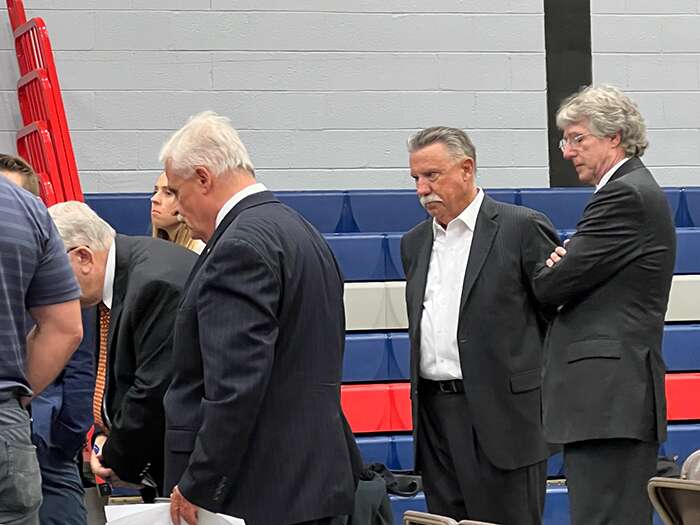 Mastronardy remains on the November ballot for Ocean County Sheriff. When asked if he will support Gilmore as chairman, he had a simple answer.
"I will continue to support the GOP in Ocean County," Mastronardy said.