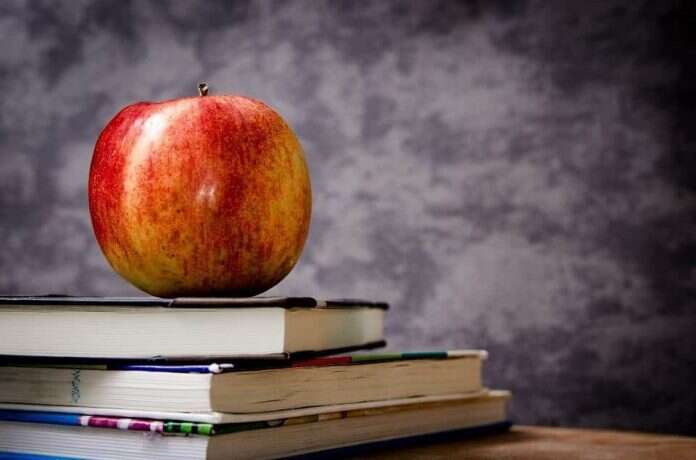 TOMS RIVER – School funding topped the list of concerns of two candidates competing for a single, three-year term representing Toms River on the Board of Education in the November 8 election.
School board elections are supposed to be nonpartisan, which means that a political party cannot be listed on the ballot. Candidates are welcome to put a short slogan instead, although they don't always choose to do so.
The Toms River Times gave both candidates the same set of questions and an estimate for how long to make their answers. They were asked about their experience and their goals. The answers have been edited here for grammar, punctuation, and narrative flow.
Incumbent Kathleen Eagan is a retired educator from the Toms Regional School District. "I taught elementary school in various buildings in the district for 30 years. I am an experienced Board of Education member, and before retiring I was an elected president of our local and county associations and served for over 10 years.
  "As my position before retiring I was part of a non-partisan legislative committee. As part of this committee I periodically met with legislators from both sides of the aisle," she said.
When asked how to address the biggest issues in the district, she replied: "The biggest issue Toms River Schools, as in other districts, have is state funding and getting our district back to the strong schools it was in the past. As a Board member we have two responsibilities: to the students and controlling costs for the community. It is imperative to keep informed of proposed spending as well as staying up to date of curriculum.
"It is very important to be transparent, honest, and a good listener. I am running for my second term and both times things have been said that were not true. All I ask before believing information is to fact check negative statements," she said.
When asked if there is anything new she'd want to do in her district, she said: "I am looking forward to strengthening our relationship with the leaders of the Toms River Township as well as with local legislators. I feel this might be a way to help with spending and funding."
Daynne Glover is a Policy and Outreach Associate with Advocates for Children of New Jersey. She is running under the slogan "For Every Child."
"I have a total of 16 years working for nonprofit organizations who work to support young children and their families throughout our state. I have not yet been elected to public office, but I am an engaged citizen, and I am committed to supporting our community. I have been a volunteer softball and basketball coach for my daughter's teams for multiple seasons," she said.
When asked how to address the biggest issues in the district, she replied: "Our district has faced unprecedented difficulties due to financial strain from state aid cuts, a long – and costly – superintendent search, building delays, and the ongoing pressures our teachers and staff carry every day. However, one of the most pressing issues is the S2 School Funding Formula which has dealt our district devastating state funding cuts that will total nearly $70 million in school aid by 2025.
  "Our children are entitled to an equitable, quality education and I will partner with fellow Board members, administration, and a community coalition to advocate for our fair share of funding. I bring my unique professional experience, where I have worked and collaborated with state departments, analyzing contracts and data and working with key legislators at the local, state and federal levels to ensure the voices of families are heard. In addition, I will also encourage innovative strategies the district can leverage for additional funding sources.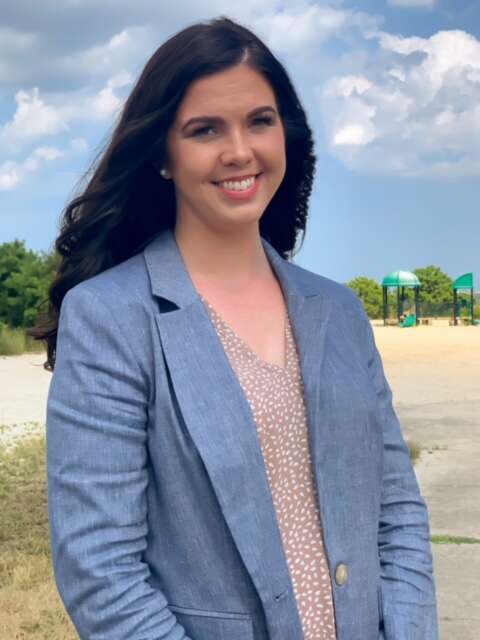 "Second, the bond referendum was passed in 2019 to upgrade over 2 million square feet of space in the district. In collaboration with our superintendent and staff, I will monitor the continued progress and I will listen to the needs of our students, teachers and staff to ensure our schools are safe, innovative and responsive to everyone's needs.
"Lastly, multiple current board members have conflicts of interest which ultimately led to a long and costly superintendent search. I can promise that I will be able to vote, as I have no conflicts of interest. It is essential that the Board has the respect and confidence of the community and my votes will be based upon listening to parents, teachers, staff and district residents for the best interests of every child," she said.
When asked if there is anything new she'd want to do in her district, she said: "I believe in community collaboration and parent voice at all levels of government, but especially in the local school board. I know it can be especially difficult staying involved given the many demands all families face. In addition to promoting the creation of a community coalition, I will lean upon this coalition to inform a Communication Plan. The district has a Chain of Communication outlining how parents can effectively communicate with school officials and they also provide information through their website, email and on their social media accounts. However, they publicly post that they encourage community members who want accurate information to use email and phone communication and reach out to the schools themselves. While this is an important piece of a Communication plan, it is also essential that the voices of parents and community members are a part of a regular feedback loop about the district that is not specific to board meetings. Various opportunities should be provided and inclusion of members of various parts of our town (parents, small business owners, health care, veterans, seniors, etc.) for input and a community coalition would help promote collaboration, provide education and demonstrate the important role the district has in the community."