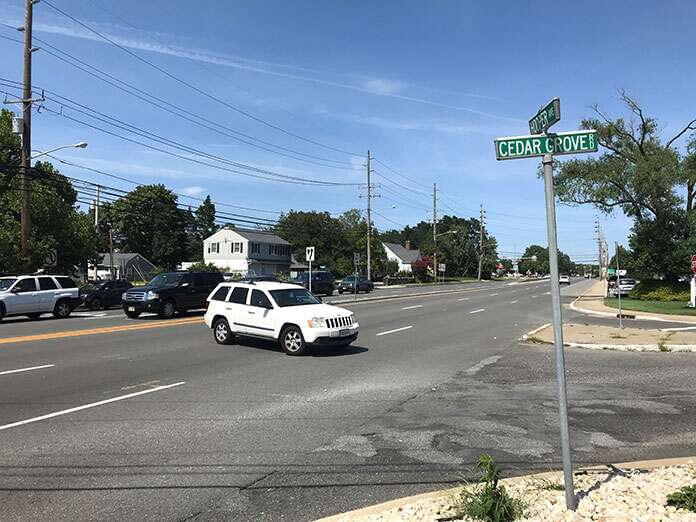 TOMS RIVER – Locals know that a strange intersection on Hooper Avenue can be used to cut their travel time, but this is on a list of areas to be changed by the state.
Cedar Grove Road runs parallel to Route 37 before meeting Hooper. Drivers heading south on Hooper will cut across two lanes to make a left onto Cedar Grove between the Howard Johnson's and the Quick Lube. People heading west on Cedar Grove will make a left onto Hooper, cutting into southbound traffic to do so.
Hooper is a county road, but since it's very close to Route 37, the state Department of Transportation will be taking on the project.
Steve Schapiro, Press Manager for the DOT, said the project is still in the design stage. The plan is to extend the concrete median on Hooper past Cedar Grove Road to prevent either of these turns from taking place. Additionally, the concrete island at Hooper and Cedar Grove will be reconfigured to allow traffic to flow better.
The height of the median barrier will be evaluated, he said.
It's an unusual intersection to say the least. It might be one of the only places on Hooper where drivers can cross a multi-lane highway without a four-way traffic light – just a single stop sign.
Sgt. Stephen S. Eubanks of the Police's Traffic Safety Unit said that in two years, from November 2019 to November 2021, there have been eight crashes at that intersection. He promised to implement extra patrols in the area.
  Julie Adamek lives nearby. She's seen the result of some of these crashes, but what police don't see are all the near misses. Drivers are often cutting it very close, and skim by each other because of skill or possibly sheer luck. She sees motorcyclists doing wheelies down Cedar Grove and in other areas of town.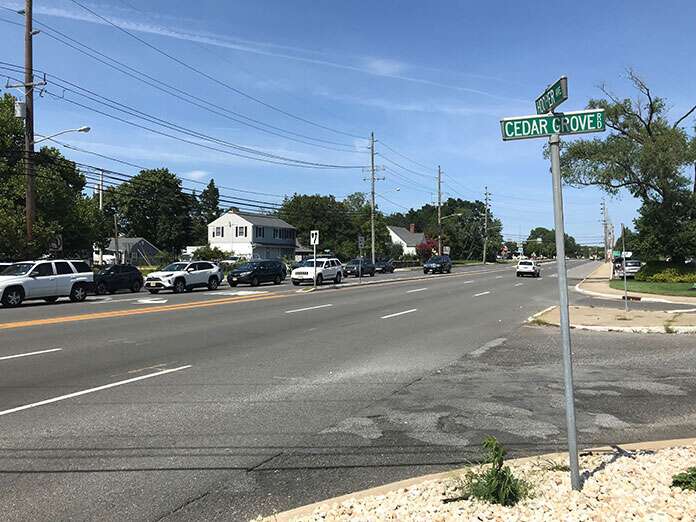 She also frequently sees drivers head south on Hooper and make an illegal U-turn around the median to head north. Also, they might come south on Hooper, go left onto Cedar Grove, then immediately make a turn around to go north on Hooper. Other drivers might come out of the jughandle on Division Street and illegally make a left going around the median. She's even seen people go west on 37, turn north on Hooper, then make a U-turn before the median to go south on Hooper.
She said she's seen pedestrians climbing the median to cross the road. One of them was fatally struck not too far up the road, near James Street.
All of this is very dangerous on a six-lane highway close to another six-lane highway. She'd like to see more policing of this roadway until the construction is done.
Mayor Maurice "Mo" Hill said that a number of people have been concerned that it is an unsafe intersection.
"There's very little lead time between the traffic stop and the intersection," he said. It doesn't give drivers much chance to brake if someone cuts across the road in front of them.